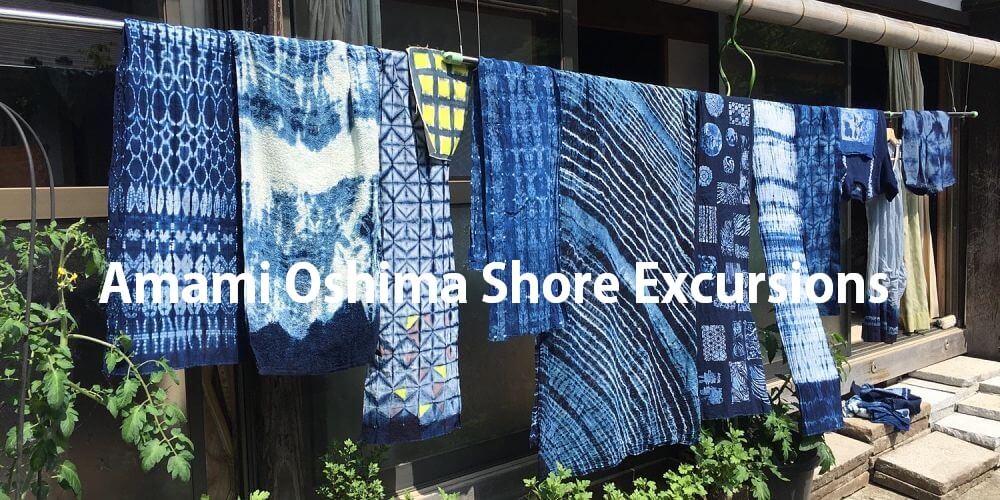 Best Amami Oshima Shore Excursions, Day Trips & Tours from Cruise Port
Due to its beautiful coastline and perfect location running between Kyushu and Okinawa islands, Amami Oshima becomes a perfect place to visit. Even though the climate, mangrove ecosystem, faunas, and flora of Amami are quite similar to Okinawa but more unpopular. However, while Okinawa is always full of crowds, beaches in Amami Island are more private and pristine. Above all, with Amami Oshima shore excursions, you will come to a paradise on Earth. Soak in the beautiful beaches with white sand and clear water, especially during summer. There are tons of activities to do with the beaches. For example, lay down for sunbathing, go swimming, snorkeling, or scuba diving. Deep under the ocean are lively coral reefs and abundant aquatic life. Along with stunning beaches, Amami Oshima has plenty of other attractions to see:
Amami Park

– the most famous cultural theme park on the island

Cape Ayamaru

– enjoy the breathtaking panoramic view

Kinsakubaru Virgin Forest

– lost in the sub-tropical wonderland

Oshima Tsumugi Pongee Village

– experience the authentic textile dyeing process

Kuroshio No Mori Mangrove Park

– canoe and admire the rare tropical delights

Amami Nature Observation Forest

– well-known for the exotic flora and fauna
Japan Shore Excursions, Day Trips & Activities from Cruise Ports operates many interesting shore excursions to Amami Oshima Island. Take a look and pick your favorite program. If you don't find any interesting itinerary, please contact us to customize your own Amami Oshima shore excursions.