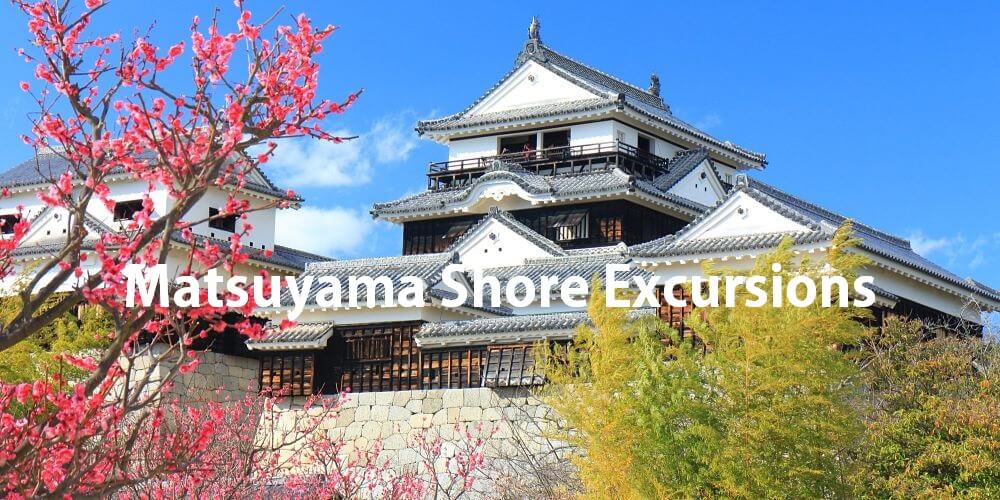 Best Matsuyama Shore Excursions, Day Trips & Tours from Cruise Port
Don't expect anything before visiting Matsuyama. Because all of your expectations will be blown away with hundreds of outstanding experiences waiting to be conquered. Not only is a trading hub, but Matsuyama is also a quite hospitable place with a lazy calm daily life. Especially, the city is a combination of hustle business, beautiful scenery, and traditional cultural assets. Facing the tranquil sea with pleasant weather, Matsuyama is a God-blessed place for anyone to explore. For example, culture searchers look for the ancient Haiku and authentic experiencers try onsens (hot springs bath). While sightseeing-lovers wander through old-fashioned towns, elegant castles, magnificent shrines, sacred temples, and so on. Various things to do and see are waiting for cruisers to pick up their favorite Matsuyama shore excursions.
Dogo Onsen Area

– the oldest hot spring in Japan dating back to over 3000 years ago. Can't claim to visit Matsuyama without a bath in Dogo Onsen.

Matsuyama Castle

– get a glimpse of the city' history by visit this one of the most satisfying Japanese castles rated by TripAdvisor

Ishiteji Temple

– one member in the famous Shikoku pilgrimage with a wooden three-story main hall

Isaniwa Shrine

– has a treasure hall home to various armor' swords and suits

Shiki Museum

– dedicates for Masaoka Shiki who was the leading modern haiku poet
Below are some interesting Matsuyama shore excursions suggest by our experts. Feel free to pick your favorite one, or quickly contact us if you find a more suitable itinerary. Japan Shore Excursions will make our best effort to create a new tour from Matsuyama port to meet your needs.