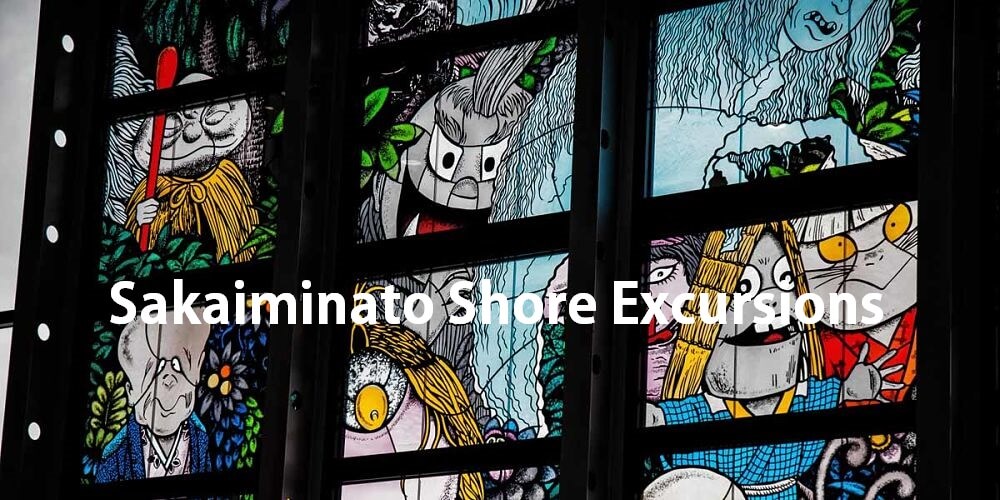 Highlighted Sakaiminato Shore Excursions, Day Trips & Tours from Cruise Port
Take the first step to this ridiculous but in a good way land, ready to explore this large-scale open-air theme park. Due to being the homeland of a famous manga artist, Sakaiminato is the huge exhibition representing his life and work. To illustrate, various little surprises await at every street such as yokai (ghost) statues and manga cosplayers. Besides being the paradise for manga lovers, this place is also a beautiful land blessed with many other highlighted attractions. Moreover, Sakaiminato shore excursions include day trips to some areas nearby such as the sacred land of Izumo and Matsue.
At a glance, tours from Sakaiminato port deliver a great number of worth-visit attractions. For example, Mizuki Shigeru Road & Museum with manga theme and Tottori Hanakairo – the largest flower park in Japan. Come to Matsue to visit the anachronistic Matsue Castle, and explore Izumo by heading to Izumo Taisha Grand Shrine. All of these attractions include in Sakaiminato shore excursions listed below on the website. If you want a tailor-made tour with your own picked attractions, quickly contact us and share your ideas.