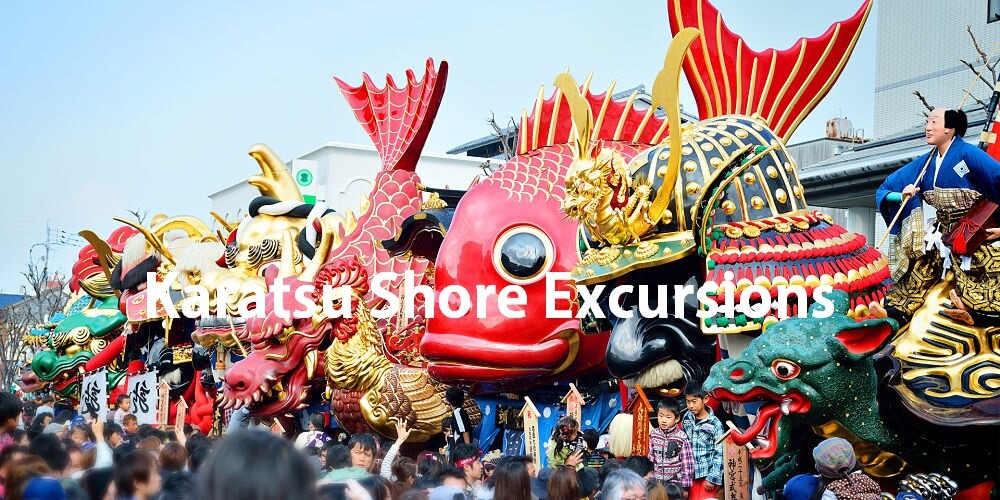 Top Karatsu Shore Excursions, Day Trips & Tours from Cruise Port
As the name tells all, Karasu means "the root port" as referring to its responsibility in the past. Thus, this city marks its historical important meaning as an old trading port connecting Japan with China and Korea. Because of its closest location to the Asian mainland, despite having a lack of featured attractions, Karatsu' culture is uniquely worth an exploration. Have to mention that local people speak the local dialect along with standard Japanese, Hakata dialect, and even Korean language. Besides, Karatsu is also the home of two fascinating festivals called Karatsu Kunchi (November 2-4) and Hamasaki Gion (Mid-July). Moreover, this city is famous for its historic pottery trade that there are many well-preserved ceramic artworks until now. With Karatsu shore excursions, cruise passengers can visit plenty of things to do and see.
Karatsu Castle

– the spectacular reconstructed castle with Fuji flowers (wisteria blossoms)

Karatsu-yaki Pottery Gallery

– displays ancient ceramic artworks and provide the real experience on painting pottery

Yobuko Morning Market

– long-lasting market selling dried seafood, vegetables, and other local goods

Niji no Matsubara Pine Grove

– one of top three most beautiful pine groves in Japan

Karatsu Hikiyama Exhibition Hall

– exhibits 14 large floats of Karatsu Kunchi Festival
Japan shore excursions' website delivers many itineraries for Karatsu shore excursions. If you don't find any suitable tours from Karatsu port, please fill the Contact Us form. Then, let us know what you need, and we will customize your own itinerary.
---
Things To See & Do in Karatsu
Known as a coastal city situated in the northwest of Kyushu, Karatsu has flourished throughout Japanese history as the gateway to China and Korea. As the city is blessed with rich heritage and abundance of culture, Karatsu Shore Excursions have plenty to offer including cruise trips to enjoy the beautiful coastal scenery, discover the ruins of ancient castles, see the annual Karatsu Kunchi festival and experience local pottery.
Karatsu Castle
On a small hill along Karatsu Bay can you find Karatsu Castle. The current castle dates from 1966 and was built in the original style of the Edo-period castle. It is home to exhibits of samurai arms and armor such as swords, pikes, and firearms as well as local ceramics and documents that inform visitors about the castle's history and Karatsu ceramics. From the top floor, visitors can enjoy breath-taking views of the Matsuura Bay, Karatsu town, and the pine grove. And also admire the beautiful azalea, cherry, and wisteria blossoms on the grounds of Karatsu Castle.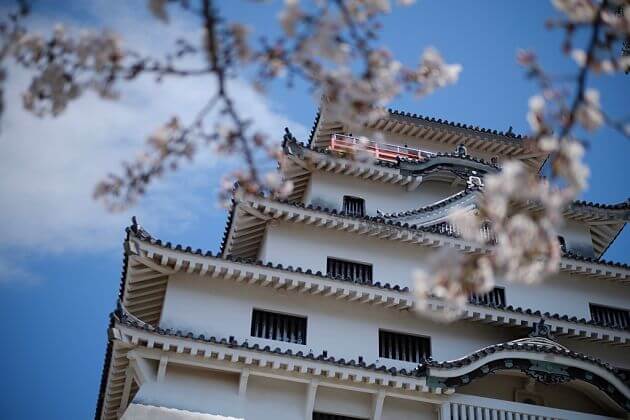 Karatsu-yaki Pottery Gallery
Included in our Karatsu Shore Excursions' itinerary is Karatsu-yaki Pottery Gallery. Located on the second floor of the Furusato Kaikan Arpino, Karatsu-yaki Pottery Gallery is said to be one of the best places to see local pottery. The gallery introduces the history of Karatsu pottery and displays many interesting artworks. Visitors can purchase locally made pottery at the gallery and even try their hands at painting pottery.
Genkai Undersea Observatory Tower
The deck of Genkai Undersea Observatory Tower that connected to land with a bridge offers the beautiful view of islands floating in the Genkai Sea. Also from the underwater observation tower located 7 meters below the sea-level, visitors can have a closer look at many kinds of fish including black sea bream, grass puffer, neon damselfish as well as seaweeds such as sea oak, hondawara brown alga in their natural habitat.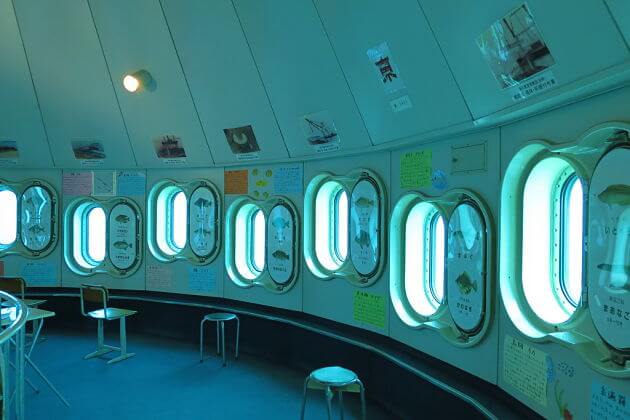 Yobuko Morning Market
Located by the fishing port in the town of Yobuko, this public market is operated along a 200-meter long street lined with vendors selling fresh and dried seafood, vegetables and other local specialties. It is known as one of the three biggest morning markets in Japan along with Takayama and Wajima. Visitors can have a taste of all kinds of fresh food ranging from squid, sea urchin to fish and turban shell. Arriving early and you can see how the local fishermen work, unload their boats, and prepare for the market to start.
Niji no Matsubara Pine Grove
Designated as one of the three largest pine groves in Japan, the Niji no Matsubara is a five-kilometer long stretch curve along the coast near Karatsu Harbour in the shape of a rainbow. Lies between the trees and the sea is a long sandy beach and a road leads through the grove. About 100,000 black pine trees are grown in the area. The origins of the pine grove are said to date back to the 17th century when the first generation feudal lord of Karatsu planted black pines in the area to protect against the tide and high winds coming off the sea.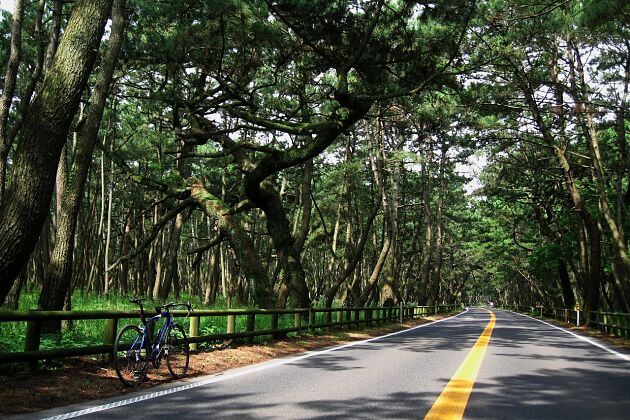 Karatsu Hikiyama Exhibition Hall
The Karatsu Hikiyama Exhibition Hall houses and displays 14 large floats of the Karatsu Kunchi Festival which takes place from November 2 to 4 every year. Opened in 1819, now it is responsible for preserving 15 floats though one of them was lost during the Meji Period. The floats come in a variety of shapes such as lions, fish, etc. They are often made of clay, wood, washi (Japanese paper), linen, lacquer, etc. Linen cloth was then added. After that, the Hikiyama were coated with red, gold and silver paint until they brightly shined that amaze visitors with their spectacular beauty.
Nanatsugama Sightseeing Cruise
Nanatsugama is known as a series of natural sea caves that were created by continuous wave erosion. Though its name can be understood as seven caves in Japanese, there are more than that in the area. There is a walking path above the caves. One of the most interesting activities in Karatsu Shore Excursions is the 40-minute sightseeing cruises that depart from Yobuko Port and head toward the eastern tip of Yobuko where the Nanatsugama Caves are situated. Join this amazing cruise to enjoy the beautiful ocean scenery, exotic cliffs, and a natural masterpiece created by lines of multiple stones pillar-shaped.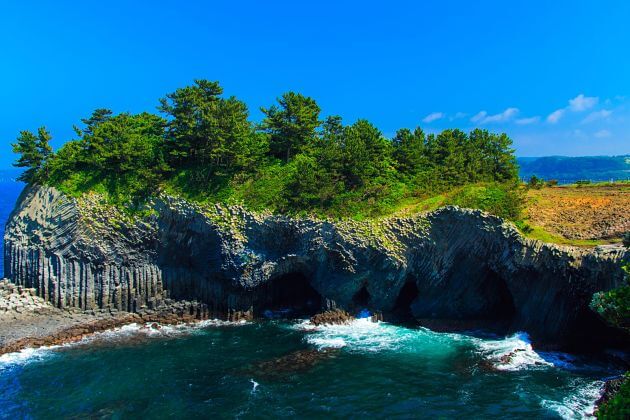 Mt. Kagamiyama Observatory
Mt. Kagamiyama is famous for Princess Sayo Matsuura's mythical tragic love story. From the summit of this 283.6 meter-tall mountain, visitors can enjoy the panoramic view of Niji No Matsubara Pine Groves and the Karatsu Bay. It is also famous as a place to see sakura cherry blossoms, azaleas, and other flowers. In spring, the climbing trail will make you feel as if you are walking through a tunnel of cherry blossoms.