General Information
Tour Code:
Duration: 5 hours
Start/End: Karatsu port/Karatsu port
Highlights: Mt. Kagamiyama Observatory, Karatsu Castle, lunch in Yobuko Area, Genkai Undersea Observatory Tower
Tour Customizable: Absolutely! (Tell us your specific requirements in the inquiry form)
Full Itinerary
Depart from the arrival port, your guide and driver transfer you to the first place of the shore trip – Mt. Kagamiyama Observatory. Standing on the 300meter mountain, listen to the mythical love tragedy of Princess Sayo Matsuura while feasting your eyes on the eye-bird view over Karatsu Bay and Niji No Matsubara Pine Groves far away.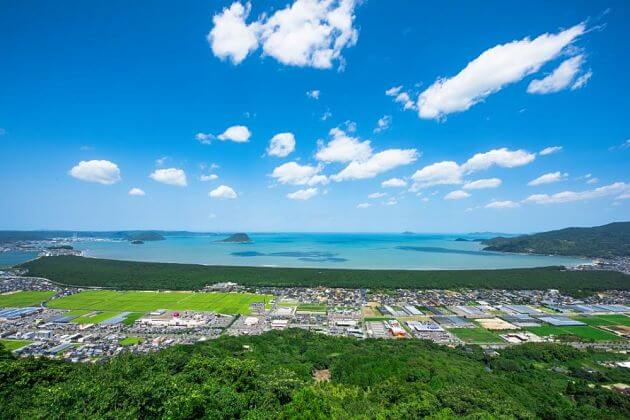 Then, head to Karatsu Castle – the proud and symbol of the city. It is well-known s the Maizuru Castle (means flying crane) because that the main enclosure is placed on top of the mountain and the pines on both sides look like a crane spreading its wings. Currently, the castle has served as a local museum displaying exhibitions of Karatsu clan and Karatsu-yaki pottery, so visitors can learn about the history of the city. Additionally, you can enjoy the panoramic view of the whole city form an Observatory Deck. The stunning scenery of pink cherry blossoms surrounded the castle with the blue sea makes it an attractive spot for nature-lovers.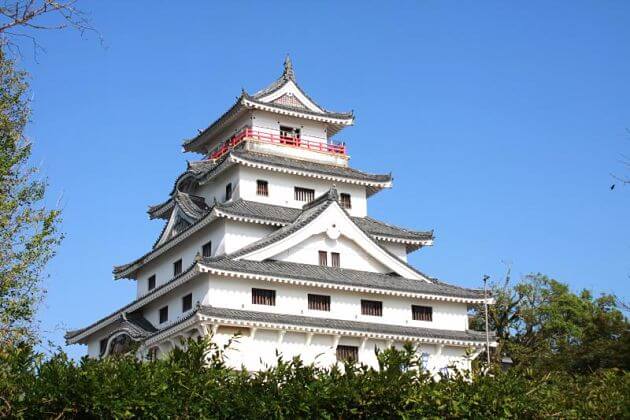 After visiting the castle, your driver takes you to Yobuko Area which is famous for the fishery industry, especially squid. Enjoy a scrumptious lunch at a local restaurant. Don't miss to try sashimi made with delicious fresh-caught squid.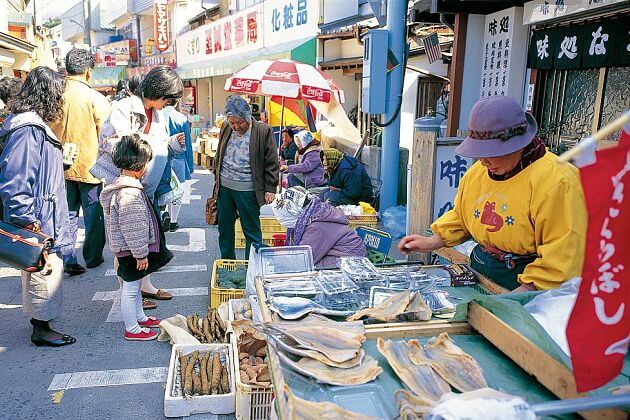 Your Karatsu shore excursion would not be completed without a visit to Genkai Undersea Observatory Tower where you can enjoy the view of islands floating in the Genkai sea from the deck of the tower. Connected to the land with a bridge, there is an underwater observation tower located 7 meters below the sea level. Here you can observe the black sea bream, grass puffer, neon damselfish, etc. in their natural habitat. Trip finishes as you are transferred back to the port.