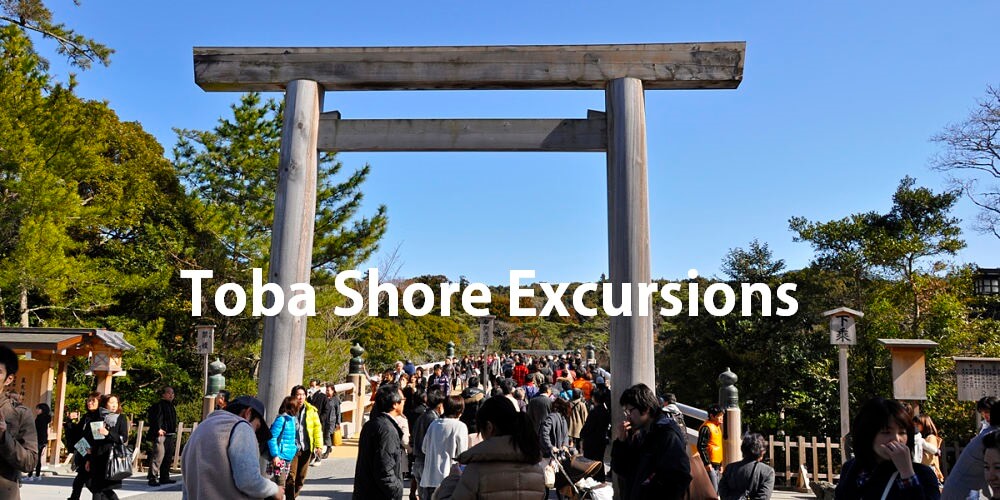 Recommended Toba Shore Excursions, Day Trips & Tours from Cruise Port
At first glance, Toba is a beautiful seaside town with ocean views spreading full of your eyes. Being a part of Ise – Shima areas, Toba is an attractive port for cruisers to explore this holy place. For overall, Ise Shima is one of Japan most sacred places where gods reside and create an abundant land. Thus, spending a visit to Toba, you can head back to the past by experience how this country has developed over centuries. On the purpose of fully tasting the authentic Japan flavors, dress like samurai, ninja, and geisha to blend with the history theme here. For your convenient, Japan Shore Excursions would like to suggest some highlighted attractions in Toba shore excursions to Ise – Shima.
Ise-jingu Shrine

– a general term for 125 shrines with a beautiful natural theme

Yokoyama Observatory

– views the panoramic view over Ago Bay

Mikimoto Pearl Island

– an open-air museum about pearl cultivation

Okage Yokocho

– a bustling street lined with old-fashioned wooden houses
There are many other attractions and experiences that you can visit on Toba shore excursions. For more details, please leave a comment or fill the contact form to freely customize a tour from Toba port.