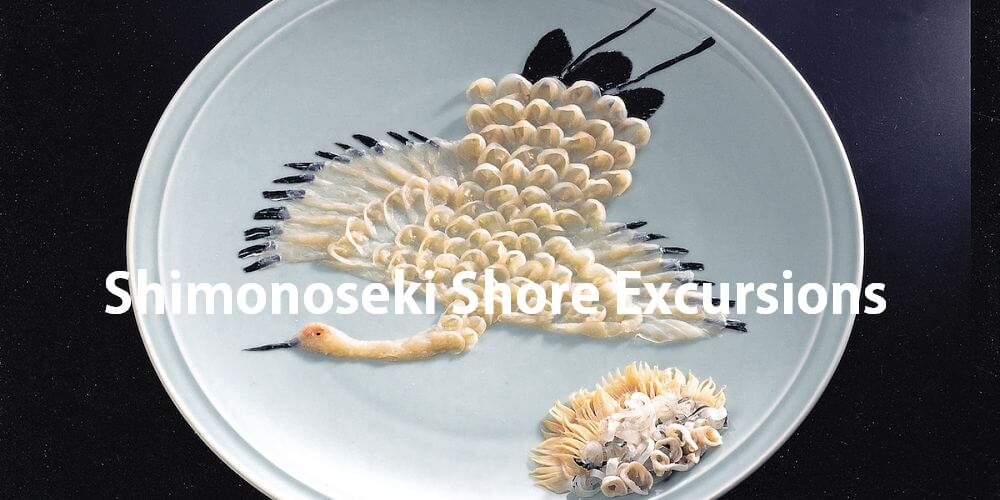 Top Choices of Shimonoseki Shore Excursions, Day Trips & Tours from Cruise Port
Serving as an important gateway to Eurasia, Shimonoseki is a famous maritime port in the island of Honshu. Besides its role, this city boasts impressive history with many sea wars happened that still remained till today. Especially, local people have built replicas of sea cannons along the coastal line as reminding of these magnanimous battles. Instead of representing traditional Japanese culture like other regions, Shimonoseki is more similar to an integration center. In conclusion, here are some best things to do & see in Shimonoseki shore excursions.
Sample Fugu Fish

– the symbol of Shimonoseki that this city distributes 80% of all Japan quantity. Despite being toxic if cooked wrong, this blowfish is a fantastic dish only made by professional licensed chefs.

Chofu Castle Town

– learn about the region' ancient history by sightseeing stone walls, samurai houses, wooden gates…

Karato Market

– a seafood paradise with both fresh-caught and prepared at a low price

Mimosusogawa Park

– the best spot to view the iconic Kanmon Bridge which connects the two islands Honshu and Kyushu
Japan Shore Excursions have some special Shimonoseki shore excursions below for cruisers to leave a request on their interesting itinerary. Otherwise, freely share with us your traveling plan to customize your own tour from Shimonoseki port.