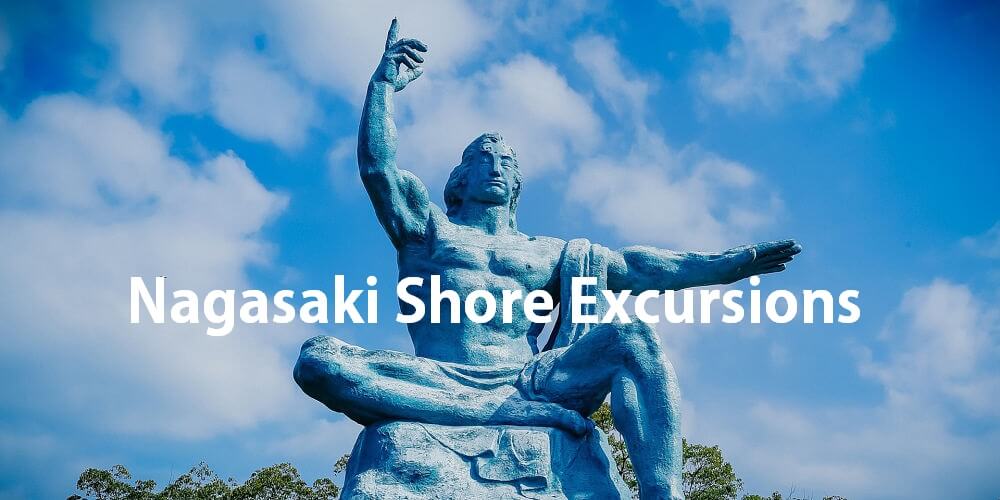 Best Nagasaki Shore Excursions, Day Trips & Tours from Cruise Port
When mentioning about Nagasaki, almost all will remember the dropping of the second atomic bomb. Although this history event overshadows people awareness, Nagasaki still marks an impressive point in the world travel map. Instead of dipping into sadness, this city moved on from darkness and stepped into a brighter future. Nowadays, Nagasaki is a vibrant city with endless charm far beyond just land with bomb museums, monuments, and peace memorial parks. Enjoy a tour exploring this serene city with a lively trading history between Japan, Europe, and China. Nagasaki shore excursions are full of interesting attractions such as Western-style churches, traditional Japanese shrines, and the attractive mixture cuisine.
Nagasaki Peace Memorial Park

– a place to remind about the bomb' victims with a splendid statue

Atomic Bomb Museum

– exhibits documents, photos, and history of nuclear weapons development

Mount Inasa

– delivers one of three best night views in Japan

Sofukuji Temple

– a Chinese-style Zen temple with an attractive red-color appearance

Glover Garden

– an open-air park displays Western mansions

Shimabara Castle

– just a short drive from Nagasaki port to visit this steady white-covered castle
Below on Japan Shore Excursions' website, we introduce a variety of tours from Nagasaki port. In case you want to design your own Nagasaki shore excursions, don't hesitate to contact us. Let our experts be freely creative!
---
Things To See & Do in Nagasaki
Located on the island of Kyushu is the center of international exchange and home to some of the most famous historical sites in Japan – the city of Nagasaki. Despite its horror past as one of the two cities to experience the most dreadful destruction of an atomic bomb towards the end of World War II, nowadays it still attracts tourists for beautifully natural and historical attractions. Accompany with Nagasaki Shore Excursions so as not to miss any of the must-visit sites:
Atomic Bomb Museum
The solemn Nagasaki Atomic Bomb Museum serves as a remembrance of the atomic bomb explosion on August 1945. Its establishment symbolizes the nuclear age and acts as a reminder of the severe destruction and indiscriminate death caused by nuclear arms to signify a commitment to peace. Next to the museum stands the modern design of Nagasaki National Peace Memorial Hall in tribute to the victims of the atomic bombing. The hall is located almost all underground and involves water and light in its design. The museum provides tourists with essential information on the history of nuclear arms development as well as distinguished displays that include documents, artifacts, and photographs related to the bombing. Thanks to that, the young generation will be informed by the threat of nuclear weapons and be aware of the importance of the world's peace.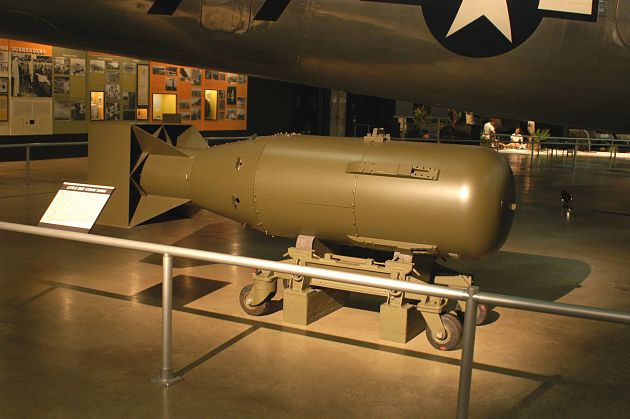 Nagasaki Peace Memorial Park
Nagasaki Peace Memorial Park was established to memorialize the atomic bomb explosion of Nagasaki on August 9, 1945. Situated next to the Atomic Bomb Museum, the complex consists of two parks and a memorial museum that draws over a million visitors every year. There is also the iconic Nagasaki Peace Statue reminding people of the nuclear tragedy and the need for world peace. A Peace Memorial Ceremony is held in front of this statue. The park is donated with lots of trees, flowers, artworks, and other memorials from various governments all over the world. There are also monuments for the Korean and Chinese victims of the explosion.
Site of the Martyrdom of the 26 Saints
Site of the Martyrdom of the 26 Saints' name based on the event of 26 Catholics executed by crucifixion in 1597 under the order of Toyotomi Hideyoshi. Today, this spot on Nishizaka Hill has become a Japanese National Sanctuary. Behind the real-sized bronze statues of 26 saints stands the Memorial Hall presenting the history of Christianity and exhibitions. For example, Nakaura Julien's letter, the private record of the battle of Shimabara, the Maria Kannon sculpture, a bronze Pieta from the 16th century, and various Japanese frescoes and drawings.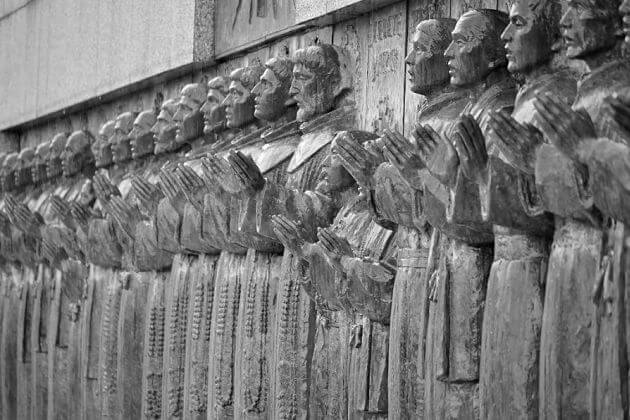 Mount Inasa
Mount Inasa is a 333-meter high mountain located near the Nagasaki's city center. It boasts one of the best night view spots in Nagasaki with thousands of lights from buildings and boats shimmering below. At the summit are some television, radio antennas and a restaurant where visitors can enjoy a romantic dinner of local dishes like Nagasaki champon at counter seats along with the windows. Mount Inasa is even home to outdoor hot springs, visitors can spend time relaxing with a view after a long day of Nagasaki Shore Excursions. Visitors can access the observation deck in several ways including ropeway, walking, taxi, and car.
Nagasaki Kunchi
Known as the festival of Suwa Shrine, Nagasaki Kunchi is held annually in Nagasaki on October 7-9. Traditional Japanese dances, Chinese influenced dragon dances or performances involving large floats, many of which are shaped like ships, are what commonly seen in this festival. Each group prepares and performs the dances and shows representing Nagasaki's various city districts. Each district participates only once every seven years, so the performances remain fresh to even the regular spectator. Nagasaki Kunchi has been celebrated for about 400 years and features different aspects of Chinese and Dutch cultures. Its name can be understood as the ninth day of the ninth month of the lunar calendar (ku-nichi is "9th day" in Japanese). Performances can be watched at few other locations across the city, for which no tickets are available and people can watch freely.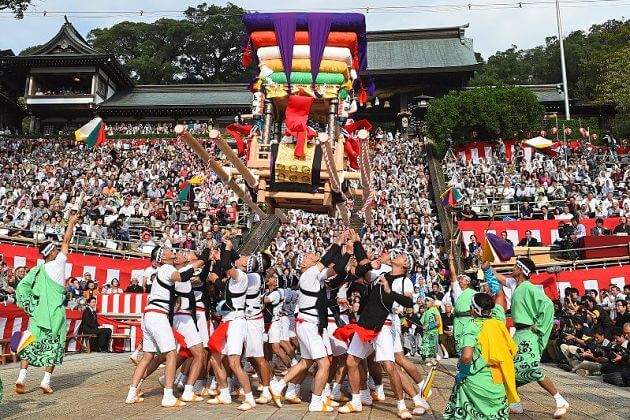 Glover Garden
Glover Garden can be found on the Minamiyamate hillside overlooking Nagasaki harbor, is a park completed by Hidenoshin Koyama in 1863. It includes the mansions of several of the city's former foreign residents and related buildings.The main attraction of the garden is the Former Glover House, built to commemorate Thomas Glover (a Scottish merchant featuring significantly in the early history of Japan's industrialization). This house was once the venue where Glover's meetings with rebel samurai occurred. It is among the must-visit tourist attractions of any Nagasaki Shore Excursions for the old charming Western-style that can hardly be found anywhere else in Japan.
Sofukuji Temple
Belongs to the Obaku school of Zen Buddhism, Sofukuji Temple was built in 1629 as Nagasaki's Chinese residents. That explains why it has a Chinese architectural style and a different vibe from other temples in Japan. Sofukuji Temple outstands from the surrounding for its prominent bright red paint. The temple's inner grounds include several halls and some precious artifacts such as statues and a temple bell that dates back to 1647. Foreign visitors do not need to worry as there are English descriptions available around the inner grounds.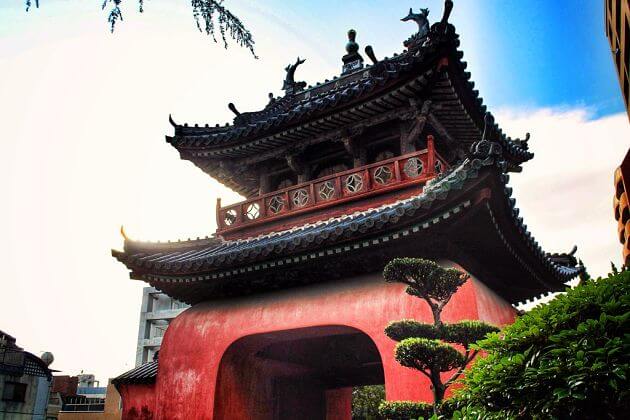 Dejima
Dejima, constructed in 1636 to isolate Portuguese residents from the Japanese population, was a man-made island in the port of Nagasaki. After the Portuguese were expelled from Japan and the Dutch Trading Station was moved to Dejima, the Dutch were the only remain Westerners allowed to restrict to Dejima during Japan's two centuries of isolation. Today, Dejima is not an island anymore but efforts have been made to convert Dejima back into an island by digging canals around all its four sides. There are some historical structures remain or have been reconstructed in the area, including various residences, warehouses, walls, and gates.
Sakura no Sato
Nagasaki day tours from port will not be completed without visiting Sakura no Sato – one of the most popular spots to see cherry blossoms in Nagasaki. Sakura no Sato Park has beautiful cherry blossoms bloom all year long. In spring which is the perfect timing, there are over 3,000 trees bloom. The season can last until September, and even rarer varieties start in October and during winter. In the garden, a rest-house, open-air stage, and the Sakura museum are also available for visitors.