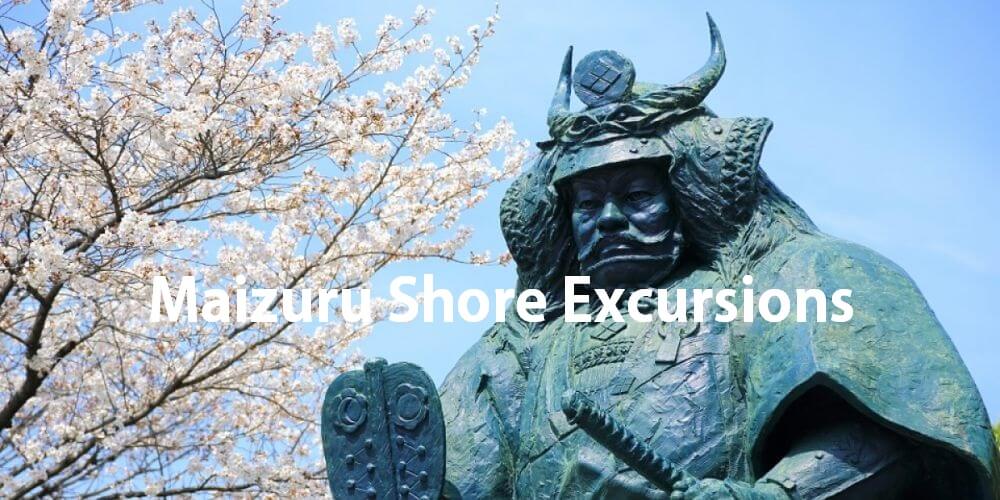 Recommended Maizuru Shore Excursions, Day Trips & Tours from Cruise Port
The nature theme of Maizuru looks like a water-coloring painting by ancient Chinese artists with a fascinating coastal line. Particularly, the scattered green-covered mountains separate its beautiful seashore into small pieces. Despite located just next to the cultural city of Kyoto, Maizuru is not a flat part to miss. Moreover, this laid-back place is a wonderful escape from an overwhelmed feeling of World Heritage landmarks. Having the name means "dancing crane" in Japanese, Maizuru is exactly a perfect-white dancing bird revealed in its iconic landmarks. Enjoy Maizuru shore excursions, there are plenty of experiences and attractions waiting for you.
Amanohashidate View Land

– Without any hyperbole, this view land provides one of the most interesting views over the sea. Besides, the way to taste is also ridiculous but quite funny. Don't miss!

Monjudo Chionji Temple

– bring wisdom to students before taking their exam. However, the highlight here is its traditional wooden architecture

Ine Bay

– It's in Japan, not Penang Malaysia! The floating residence for fisherman families with stunning scenery and abundant nature

Kaisenkyo Rotating Bridge

– the one and only impressive rotating bridge can turn 90 degrees in Maizuru
In addition, visitors can take Kyoto tours from Maizuru which cover must-visit attractions. For example, Arashiyama Bamboo Grove, Nijo-jo Castle, Kinkakuji Temple, and so on.
Japan Shore Excursions proudly introduce many itineraries for Maizuru shore excursions visiting highlights of the city and Kyoto. Touring around, leave a request, or tell us about your traveling plan to customize a tour from Maizuru port. Your inquiry will be our first priority!