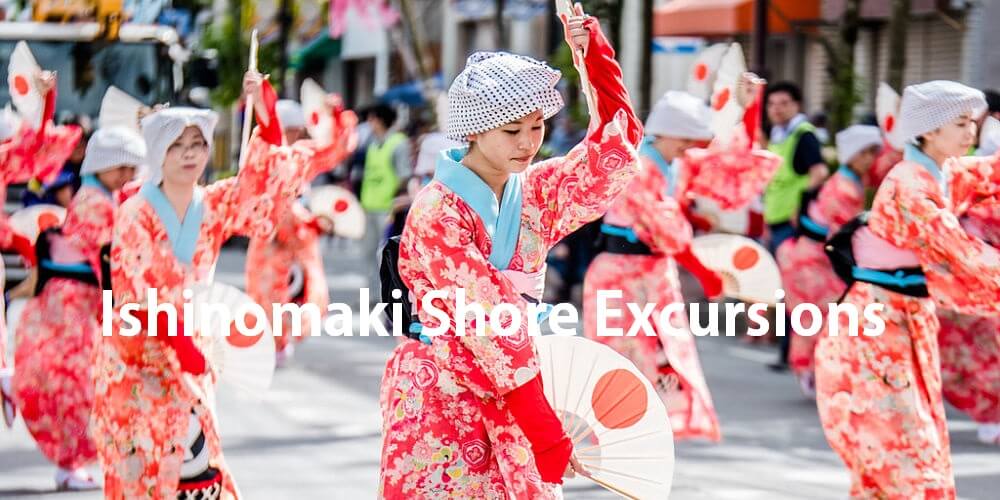 Best Ishinomaki Shore Excursions, Day Trips & Tours from Cruise Port
Ishinomaki is a seaside city of Japan – the country heavily affected by disasters. Thus, this city was the most seriously affected municipality by Tohoku earthquake and tsunami in 2011, leading to uncountable damages. However, this port city quickly clean up rubble and step to the future. Nowadays, Ishinomaki is an important port for Japan international trading, makes the city itself becomes a bustling hub. Besides reconstructing civil works like houses, bridges, roads…, memorial parks will open to mark the 10th anniversary of the disasters. Ishinomaki is a clear example of a new creative urban rising from the ash of disaster. Hop on Ishinomaki shore excursions, there are various things to do and see are waiting for you.
Hiyoriyama Park

– was formerly Ishinomaki Castle. The park delivers a panoramic city view, especially stunning during spring with over 400 cherry blossom trees fully blooming.

Ishinomori Manga Museum

– dedicates to the famous manga artist Ishinomori Shotaro, attracts with its unique egg-shaped structure.

Sant Juan Bautista

– a real-size replica of Spanish-style galleon had a mission of across the Pacific Ocean in the past

Tashiro Island

– the Cat Island reached in about one hour by ferry from Ishinomaki port
Below on our website are many expert-recommended itineraries for Ishinomaki shore excursions which cover highlight attractions. Leave a request or contact us for detailed quotation and information, or tailor-make your own tours from Ishinomaki port.