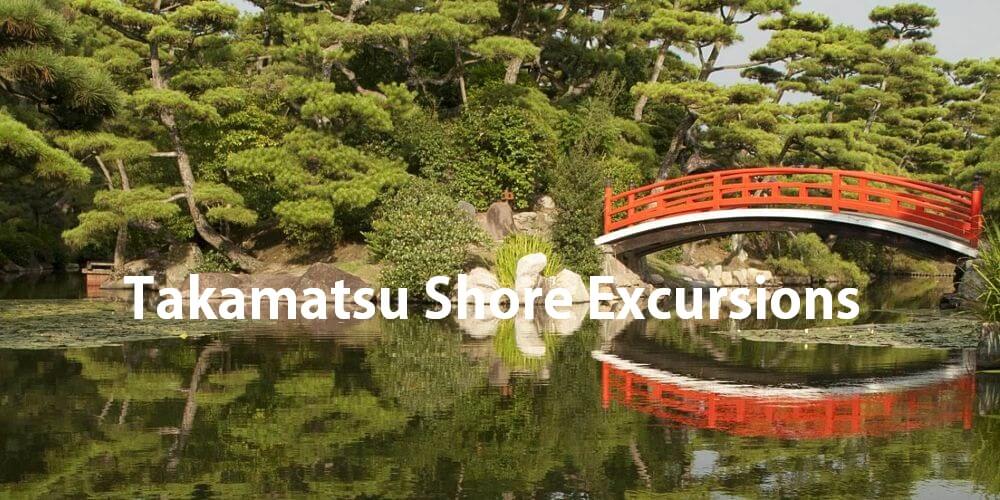 Top Choices of Takamatsu Shore Excursions, Day Trips & Tours from Cruise Port
With an abundant nature facing the gentle sea of Seto Inland and splendid Sanuki Mountains, Takamatsu gains picturesque sceneries. Due to having a spectacular skyline overlooking the blue ocean, there are various viewpoints across the city. Not only is a beautiful seaside town, but Takamatsu also has an attractive long-history culture. Because of being the castle town for nearly 300 years during the feudal period, the city boasts in many industrial measures. For example, the unique Botaori fabric, Japanese bonsai, lacquer art, paper-mâché… Moreover, with Takamatsu shore excursions, you will visit plenty of highlighted attractions such as the Japanese-style landscape garden Ritsurin Koen with Sanuki Folkcraft Museum inside, Takamatsu Castle Ruins, Shikoku Mura open-air museum, Takamatsu shopping arcade – Japan' longest one, and so on. Besides, don't forget to sample Takamatsu most famous dish, the special Sanuki Udon.
Many Takamatsu tours from cruise port cover these highlights that we would like to recommend for cruisers. If you have more interesting itineraries, please share with us. Shore Excursions Japan' experts are willing to design a new tour from Takamatsu port depending on your interest.