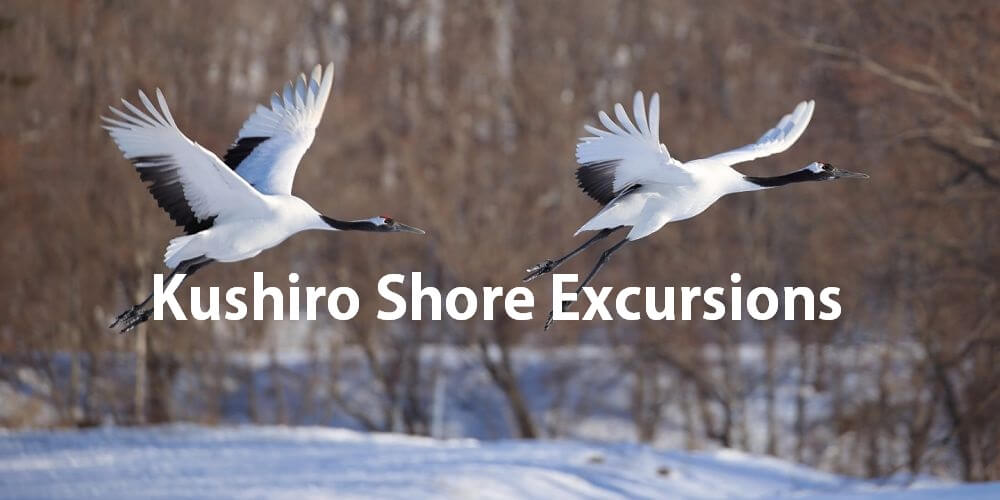 Best Kushiro Shore Excursions, Day Trips & Tours from Cruise Port
At first glance, Kushiro is the fourth largest city in Hokkaido with a great number of population. Moreover, this city plays the role of an important industrial port in Northern Japan. Especially thanks to its harbor fairly free of ice even during winter causing an easy way for ships to dock. Although its industry develops rapidly year by year, local people living here surprisingly still maintain the quite rural lifestyle. Particularly, the Akan National Park is the best place to explore the unique culture and rituals of Kushiro. Besides, the nature theme in Kushiro shore excursions is also the thing to attract visitors coming all year round. This place is home to the largest marshland in Japan where the residence for endangered Japanese cranes is. Every birder doesn't miss the chance to admire this beautiful rare species.
We offer many Kushiro shore excursions below that you can have a look and pick up your favorite itinerary. If you are interested in any other excluded attraction, please let us know via filling the contact us form. Our experts will help you to design a new tour from Kushiro port. For more shore excursions in Japan, visit our website.