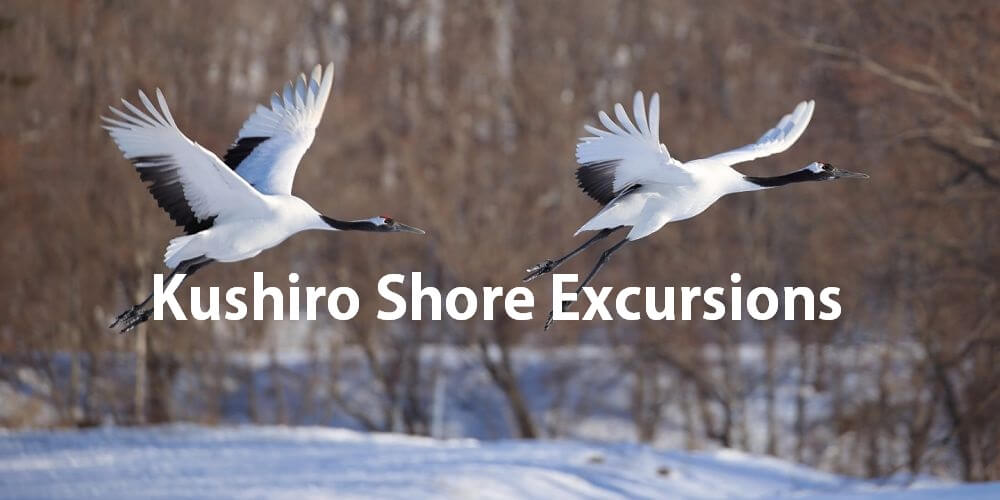 Best Kushiro Shore Excursions, Day Trips & Tours from Cruise Port
At first glance, Kushiro is the fourth largest city in Hokkaido with a great number of population. Moreover, this city plays the role of an important industrial port in Northern Japan. Especially thanks to its harbor fairly free of ice even during winter causing an easy way for ships to dock. Although its industry develops rapidly year by year, local people living here surprisingly still maintain the quite rural lifestyle. Particularly, the Akan National Park is the best place to explore the unique culture and rituals of Kushiro. Besides, the nature theme in Kushiro shore excursions is also the thing to attract visitors coming all year round. This place is home to the largest marshland in Japan where the residence for endangered Japanese cranes is. Every birder doesn't miss the chance to admire this beautiful rare species.
We offer many Kushiro shore excursions below that you can have a look and pick up your favorite itinerary. If you are interested in any other excluded attraction, please let us know via filling the contact us form. Our experts will help you to design a new tour from Kushiro port. For more shore excursions in Japan, visit our website.
---
Top Attractions To Visit in Kushiro
As a major fishing port city, Kushiro is naturally renowned for the fresh seafood, magnificent natural environment, and nationally protected animals. In summer, it ranks among the most famous places to see the sunset while in winter, visitors can enjoy breathtaking scenery created by snow and ice. Kushiro Shore Excursions cover all of Kushiro's must-visit destinations for visitors to fully discover this "Foggy Town" with many pleasures await.
Lake Akan
Known as the fifth largest lake in Hokkaido, Lake Akan is located in Akan National Park. It was created by volcanic activity about 6,000 years ago. The lake's clarity has decreased from 9 meters to 3-4 meters due to the pollution caused by local hot spring resorts. It is most famous for its variety of flora especially the marimo (Aegagropila linnaei) that can only be found in two places in the world. Marimo is the symbol of the rich nature of Kushiro. It is also home to species of Japanese Char, Rainbow Trout, Sakhalin Taimen and Carp. Surrounded the lake are two magnificent peaks of Mt. Meakan-dake and Mt. Oakan-dake.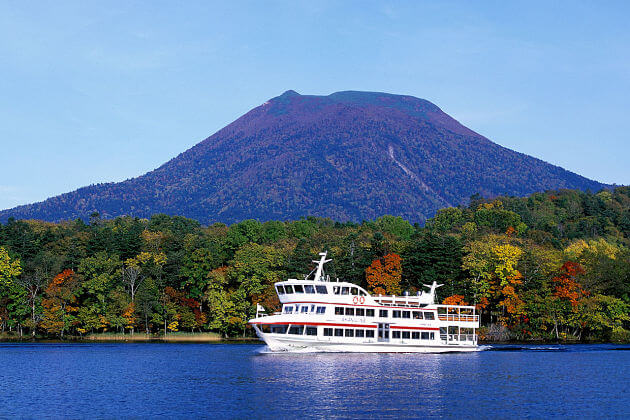 Ainu Village
In the Ainu language, "Kotan" can be translated into "village" or "settlement". This is the largest kotan in Hokkaido that located on the shore of Lake Akan. There are many attractions such as a theatre showcasing traditional dance, souvenir shops displaying artistic wood carvings, and restaurants featuring Ainu cuisine. At the end of the street is a small museum displaying Ainu crafts, clothes and daily life utensils. Visiting the Ainu Kotan is one of the best ways to have a closer look at the daily life and the precious culture of the Ainu people.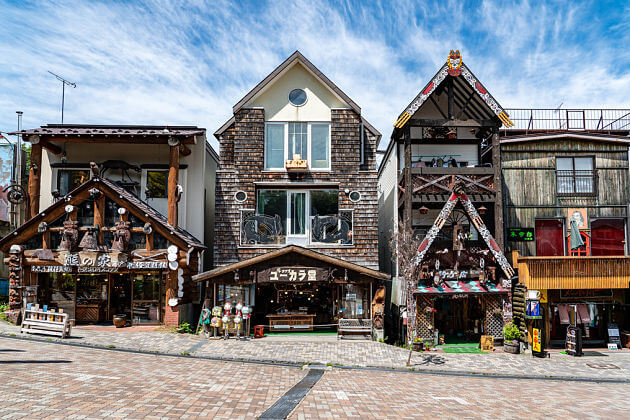 Kushiro Marshland
Located in the north of Kushiro City, Kushiro Marshland is the vastest marshland in Japan and was recognized as a national park in 1987. Meandering through the marsh is the Kushiro River. It is popular as an observation center and inhabitation of the Japanese cranes which were once in danger of extinction. Spend a few hours on Kushiro Shore Excursions to enjoy this exclusive experience that hardly can be found in other places. As visitors can view these beautiful Japanese cranes year-round, Kushiro Marshland always attracts hundreds of photographers. Besides, it also offers nature viewing and walking trails.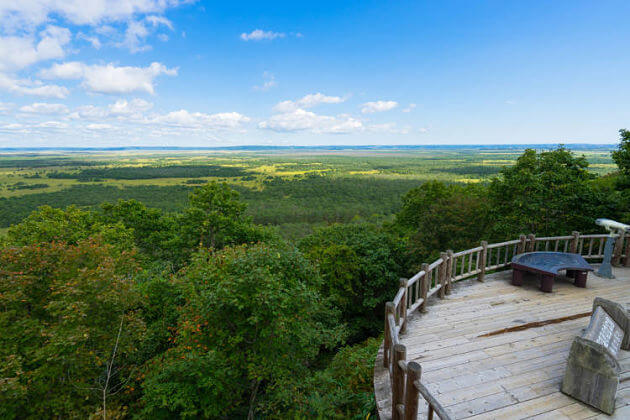 Washo Fish Market
The delicacy of Kushiro all lies in Washo Fish Market! Opened in 1954 as "the Citizen's Kitchen", this is the oldest market in Kushiro along with Sapporo Ichi Jo and Otaru Hanazono markets. It also ranks among the Hokkaido's Big Three Markets. The name is said to stem from the lively calls of "Wasshoi, wasshoi" filling in the market. In Japanese, those are words for goods and trade. There are many delicious dishes such as the famous "Katte Don" bowls as well as other seasonal seafood lined up in this true port-town market.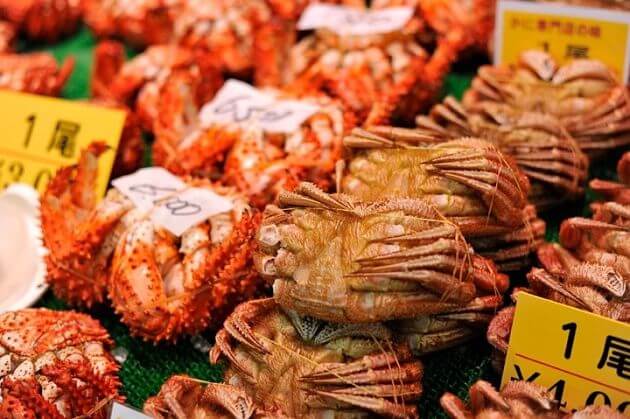 Cranes Nature Park
One of the most beloved destinations chosen by Kushiro Shore Excursions' cruisers is Cranes Nature Park - a sanctuary for endangered red-neck white cranes. It offers a close-up view of the magnificent birds that symbolize longevity in Japan. There is a fenced section with a shelter and nursery for adult cranes roosting in large pens. Visitors may also have the chance to see flocks flying and frolicking in their natural habitat as well as their attractive mating dance.