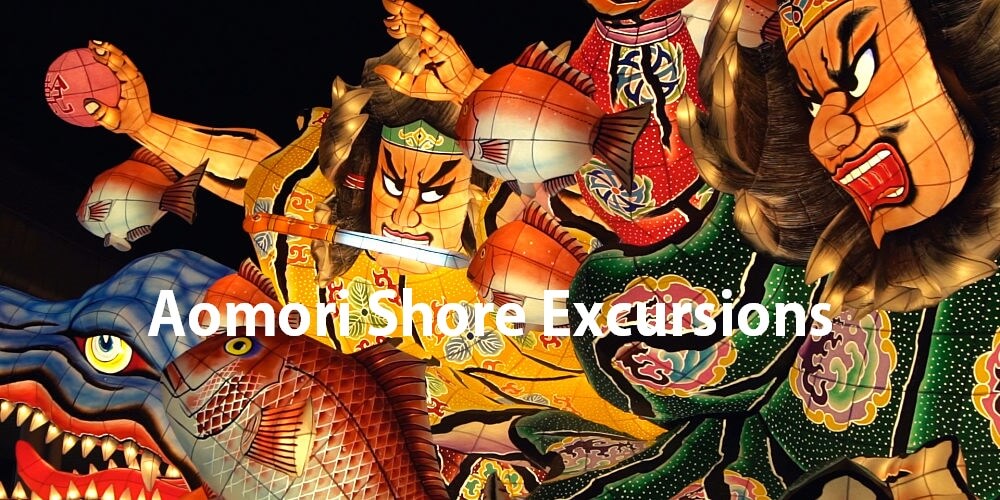 Best Aomori Shore Excursions, Day Trips & Tours from Aomori Cruise Port
Home to one of the liveliest summer festivals in Japan, Nebuta Matsuri, Aomori attracts millions of visitors each year. Besides, this city is a perfect mixture of apple orchards and cherry blossom trees dotting the landscape. Although snow covers most time of the year, especially the white-top Hakkoda Mountain and Hirosaki Castle, people still come to hanami – cherry blossom watching during spring. Thus, Aomori has the lovely name as "Castle, Cherry Blossom, and Apple Town". Not only be God-blessed with beautiful natural scenery, but Aomori is also an ideal place to take cultural explore tours. Nebuta Matsuri is the most famous festival in the region which represents the unique culture of Aomori. During the festival, various giant floating lanterns illuminating samurai warriors, animals, fairies, and cartoon characters dominate along streets. For your convenience, we just summarize the best things to do and see in Aomori shore excursions:
Watching floating lanterns parade in

Nebuta Matsuri

Admire cherry blossoms in

Hirosaki Castle & Park

Visit

Sannai Maruyama Historical Site

– the relics of ancient villages dating back to over 4000 years ago

Tsugaru-han Neputa Village

where local people make and prepare floating lanterns for Nebuta Matsuri

Seiryuu-ji Temple

– the 'Blue-Green Dragon Temple'
We offer a lot of good choices for Aomori shore excursions on our website which cover many interesting attractions. If they are not fit your needs, feel free to contact us and together design a more suitable Aomori tour from cruise port.
---
Top Things To See & Do in Aomori
Aomori seduces even the hardest to please visitors with its four distinctive and pleasant seasons, a wide variety of lively unique festivals, palatial historical sites, the beautiful natural landscape along with other must-visit sightseeing spots and interesting leisure activities. Hop on Aomori Shore Excursions to explore every single charming feature that has already been listed down below.
Nebuta Matsuri
Nebuta Matsuri is the largest out of the summer festivals held in Aomori. It takes place annually from August 2 to 7. The highlight of the festival can be recognized by the daily parade of enormous lantern floats, flanked by large taiko drums and performers. It is one of the elements together with Akita's Kanto Matsuri and Sendai's Tanabata to make up the Three Great Festivals of the Tohoku Region. The massive floats are made of painted washi paper over a wireframe by local teams. Their efforts often take up to an entire year to design and finish. The final results can be up to nine-meter wide and five-meter tall. They are mostly depicted gods, historical or mythical figures of both Japanese and Chinese culture, characters from Taiga Drama historical TV series, and kabuki actors.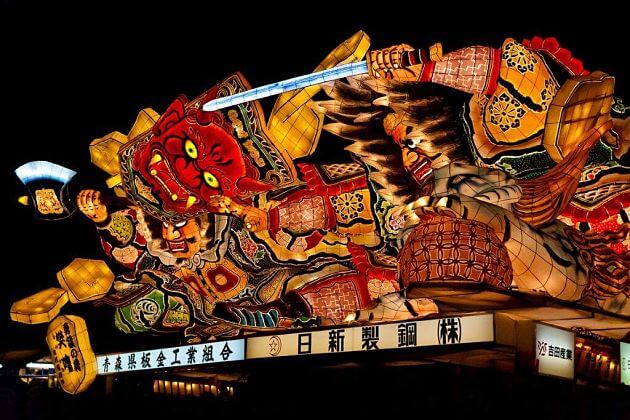 Hirosaki Castle & Park
Located in Hirosaki Park, Hirosaki Castle was established in 1611 by the Tsugaru Clan. The castle used to have five stories but they were burnt down in 1627 after being struck by lightning. Now it comprises of three stories, fortified moats, castle gates and some reconstructed corner turrets (yagura). Hirosaki Park is one of the best cherry blossom viewing spots in Japan. Visitors will be surrounded by an abundance of over 2500 trees, cherry blossom tunnels, and petal filled moats. There are also numerous pleasant picnic areas, rental rowing boats, many varieties of cherry trees and illuminations in the evenings. A festival often takes place from April 23 to May 5 annually, when the blossoms are usually in bloom.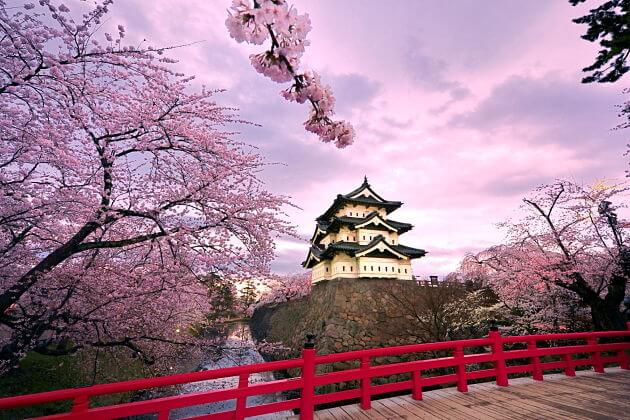 Sannai Maruyama Historical Site
Sannai Maruyama Historical Site is among the biggest historical sites that include remains of human settlement from about 4000 years ago. There are several pit-houses and stilt-houses unearthed since archeological excavation began in 1992. The excavation has also revealed various earthenware and stoneware artifacts, as well as those composed of jade and exquisitely created lacquer. These findings were highly appreciated as it helped us understand the new image of the Jomon culture. In 1994, it was preserved by the Aomori Prefecture upon consideration of the site's historical significance. In November 2000, Sannai-Maruyama Historical Site was recognized as a National Special Historic Site of Japan.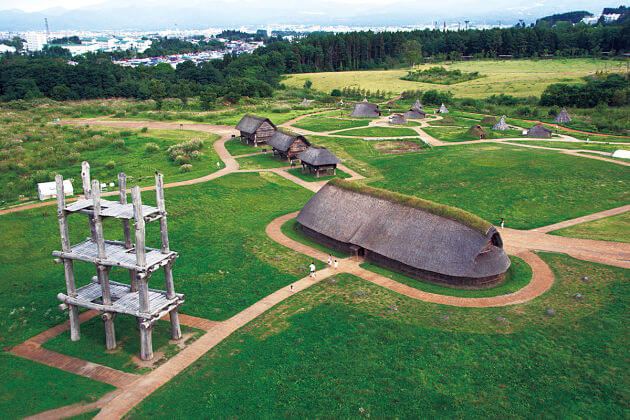 Tsugaru-han Neputa Village
A visit to Tsugaru-han Neputa Village on Aomori Shore Excursions will make you feel as if you were experiencing the Hirosaki Neputa Festival. The fan-shaped Neputa used in the festival can be seen as one of the exhibitions. Visitors can also have hands-on experience to try the taiko (Japanese drums) along with the Neputa musicians themselves. Live Tsugaru-shamisen performance is also opened to the public. There is a facility provided for visitors to admire and purchase Tsugaru traditional artwork, along with shops selling local specialties such as vegetables, apples, and rice.
Seiryu-ji Temple – Showa Daibutsu
Seiryu-ji is located in a peaceful rural area that is home to beautiful and impressive buildings, such as the forth height five-story pagoda in Japan made totally of Aomori Hiba and Kondo. Its name can be translated into English as Blue-Green Dragon.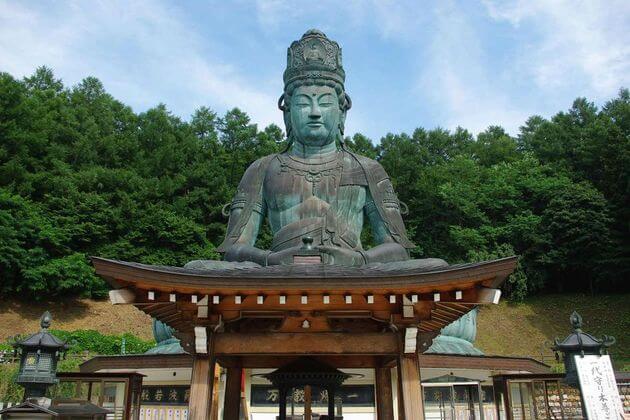 It is also where the largest seated Buddha in Japan "Showa Daibutsu" is situated. The statue was built in 1984 with a height of 21.35m and a width of 15m. Made of blue-green bronze, this enormous statue is still outstanding though surrounded by the lush green forest. There are various activities provided for Buddhist education including a tour inside the statue itself, a war memorial, sutra copying inside the temple, and Zen meditation early on Sunday morning.
Takayama Inari Shrine
Takayama Inari Shrine is known as the best spiritual shrine in Aomori. Several fox mascots and statues can be found everywhere in the shrine as it is said to be dedicated to the Shinto God Inari. People visit here to pray for fortune, a safe journey and an abundant harvest. Scattered along the way to the main shrine is much smaller and one big shrine. The shrine has the traditional Japanese architecture with a line of 205 red tori gates of various sizes leading up to the main temple. It is pretty similar to the Fujimi Inari Shrine in Kyoto but less widely known. The gates stand in a small forest and a pretty Japanese traditional style garden. It is a perfect photo spot suitable for wearing a yukata or Kimono.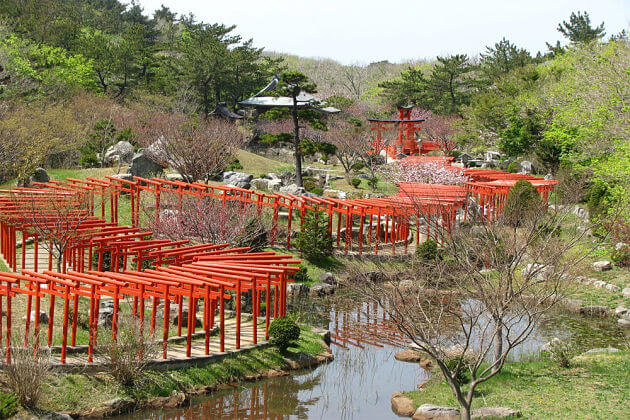 Nebuta Museum WARASSE
Significant for red metal slats standing along Aomori's waterfront district, Nebuta Museum WARASSE is dedicated to nebuta art in general and the famous Nebuta Matsuri in particular. It consists of varies of photos and colorful lanterns that present the history and tradition of Aomori. Visitors can even watch special Nebuta Matsuri dance performances on weekends and holidays. Scattered along the corridor in the museum is another symbol of the festival - beautiful red goldfish-shaped lanterns. Visitors can also hear the recorded sounds of taiko drums, flutes, and voices' sounds.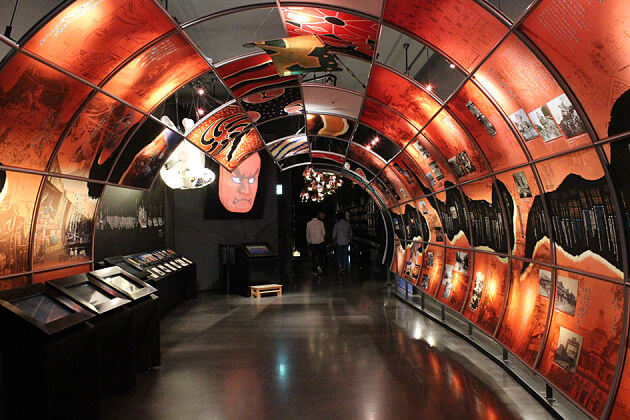 Aomori Prefecture Tourist Center ASPAM
Aomori Shore Excursions is most remarkable for offering a visit to Aomori Prefecture Tourist Center ASPAM - a triangle-shaped building symbolizing the letter "A" from "Aomori". Its complex involves a 76-meter (249 feet) tall building with 15 floors. It is known as the central facility for local information about Aomori. A wide complex of facilities can be found such as a local produce shop, a panorama movie theatre, observation deck and restaurants where you can both enjoy local cuisine and admire the great view. Visitors can buy traditional art crafts or sweets such as apple pie at the souvenir shop. If you need seasonal sightseeing information, pass by the tourist information desk where you can get your answer and learn more about the transportation guide, and recommended tourist routes. On the 13th floor is an observatory with panoramic views of Mutsu Bay. Visitors can admire the outstanding tradition of Aomori through a film room where videos of Aomori's famous Nebuta Museum is shown.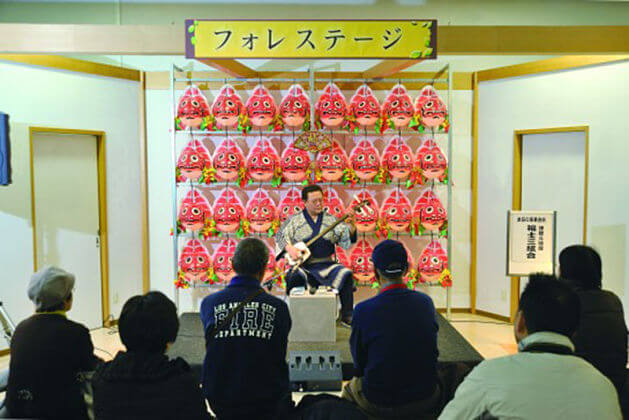 Mt. Hakkoda
Known as a set of volcanic peaks located between Aomori City and Lake Towada, Mount Hakkoda is a snow paradise where visitors can go skiing, hiking, and experience Japanese hot springs. This 1585 meter high mountain is one of the first places in the Tohoku Region to develop autumn colors annually. The colors can often be seen at the summit around late September and reach the base of the mountain by mid-October.