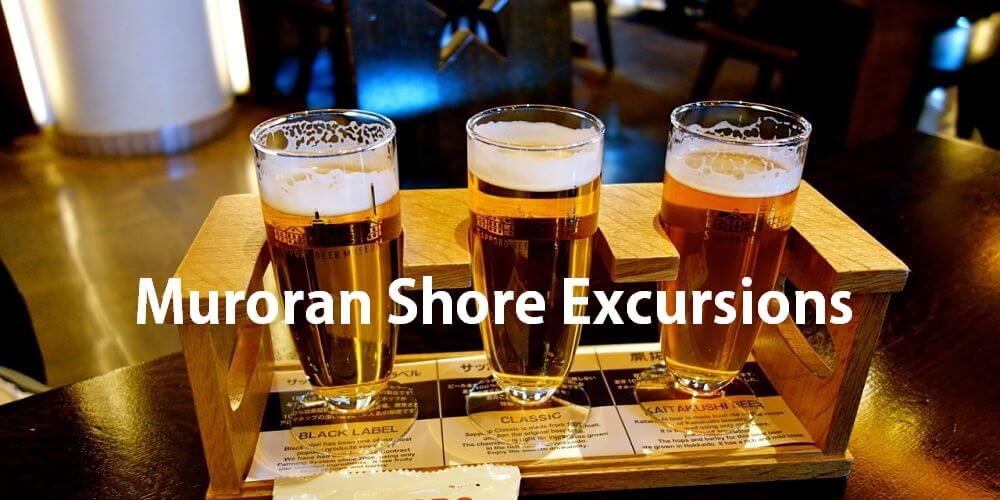 Top Choices for Muroran Shore Excursions, Day Trips & Tours from Cruise Port
Despite not being the first destination when mentioning about visit Hokkaido, Muroran is still on the top of the must-visit place. Particularly, this town that time forgot used to be in a splendid setting with green-covered mountains and blue ocean far away. Although the active volcano brings grey smoke and ashes to the town, travelers consider it the highlight to visit Muroran. Moreover, the heat from the volcano creates many wonderful natural attractions such as Jigokudani Valley and Lake Shikotsu. From Muroran port, cruisers can also visit the city of Sapporo – the born land of the famous Sapporo beer. There are various highlights in Sapporo – Muroran shore excursions to explore.
Jigokudani

– the Hell Valley with hot steam vents, sulfurous streams, and hot spring water

Lake Shikotsu

– the spectacular caldera lake landing on a large scale overlooking splendid mountains

Ainu Museum

– represents for the unique history and culture of Ainu where visitors enjoy the traditional folk dances

Silo Observatory

– the best place to view Lake Toya with different sights depending on seasons you visit

Sapporo Beer Museum

– get a glimpse of one of the oldest and famous Japanese beer brands
Shore Excursions Japan introduces a wide range of choices for Sapporo – Muroran shore excursions for cruise passengers to choose. Freely wander for a while and pick up your favorite itinerary, or share your traveling plan with us. Then, our experts will discuss with you directly to design a new tour from Muroran port.