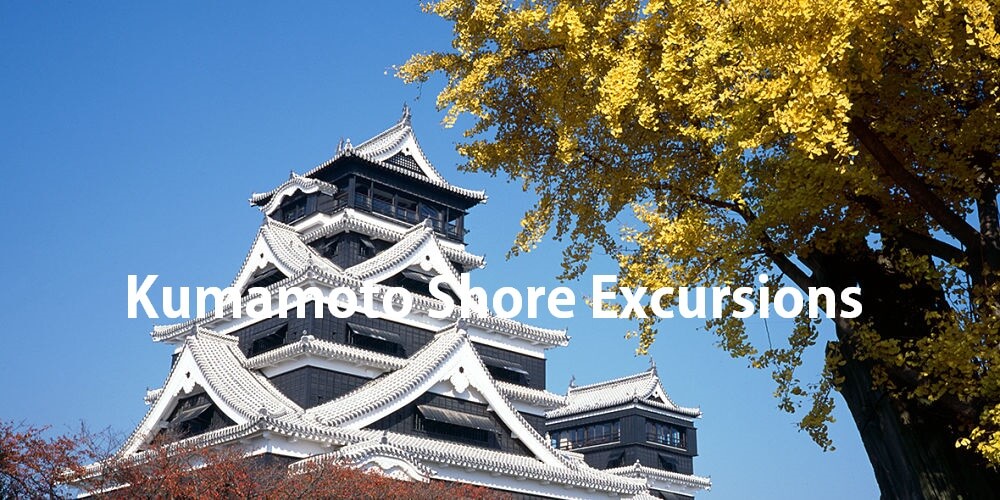 Top Kumamoto Japan Shore Excursions, Day Trips & Tours from Cruise Port
Because of the special location at the center route from Fukuoka to Kagoshima, Kumamoto is an important city in Kyushu prefecture. Moreover, thanks to its perfect nature, this city has mild weather with even cool temperature during summertime. In addition, the abundant underground water creates a good-quality cuisine, especially abundant seafood. Besides, Kumamoto is also famous for its rich culinary with fresh fruits, vegetables, and scrumptious beef. The proud of Kumamoto is the greatest landmark – Kumamoto Castle representing for the city' history and culture. Along with the castle, Kumamoto shore excursions deliver cruisers to visit various other attractions and experiences.
Kumamoto Castle

– one of the three first castles in Japan which is large and well-fortified

Suizenji Jojuen Garden

– the featured Japanese-style garden with the serene atmosphere

Reigando cave

– a sacred place with scattered Buddha stone statues

Kato Shrine

– said to bring good fortune to prayers, especially during the event "New Year Day"

Drink pure water

– the rare groundwater formed by ashes from the volcano Mt. Aso

Hosokawa Residence

– the former residence of a samurai family
Don't waste your time on finding other travel agency, Japan Shore Excursions has many ready-made Kumamoto tours from cruise port. If you are especially interested in any other attraction that not included, please let us know. Our experts will create your own Kumamoto shore excursions which meet your needs.