General Information
Tour Code:
Duration: 4 hours
Start/End: Nagasaki port/ Nagasaki port
Highlights: Gunkanjima – the Battleship Island
Tour Customizable: Absolutely! (Tell us your specific requirements in the inquiry form)
Full Itinerary
Upon your arrival at Nagasaki port, welcomed by our tour guide then get on our awaiting vehicle to head to Gunkanjima Island known as the Battleship Island. Its name originated from the view of its many high ferroconcrete buildings standing in groups looks like the warship "Tosa". This tour gives you the chance to observe the crumbling aftermath of heavy modernization during industrialization in Japan in the 20th century. The coal used to be plentiful in this island, and many mining facilities were founded during the Showa period. Coal production sustained the economy of the country for years, as corporations sent more and more workers and their families over to the island. This made Gunkanjima Island becomes one of the most densely populated areas.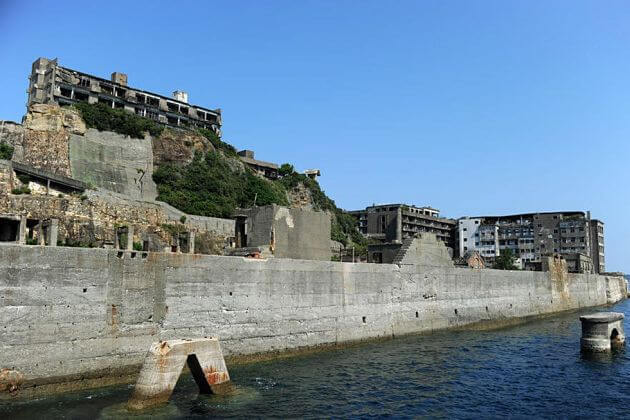 Be fascinated by the ruins of modernist buildings at that time, such as the uniform and rational high-rise apartment blocks, and the towering concrete sea wall surrounding the island. Walk closer to observe many urban facilities constructed such as movie theaters, restaurants, hospitals, and entertainment venues. Coal was eventually replaced by in supplying the country's energy needs, and the coal industry abruptly came to halt in 1974. Since then, the island was unmanned as a large number of workers and inhabitants quickly abandoned the island and often left their possessions behind.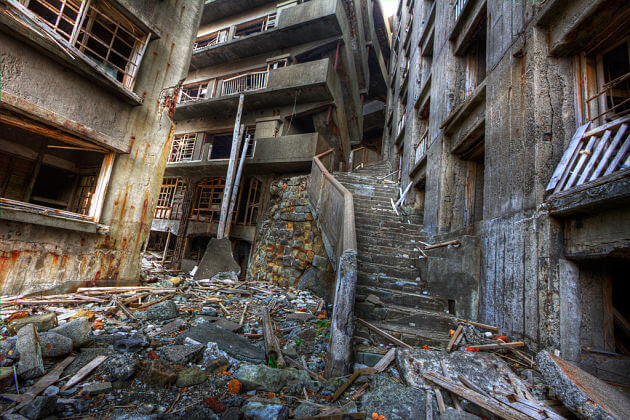 You can see some material goods and artifacts left over in the buildings. Look at the ruins of the strangely identical architecture to feel the mysterious atmosphere and sense the feeling of entrapment. Look back through time at this mysterious island once serving to represent modernization and growth in Japan. At the same time, it introduced new restrictive and disciplinary behavior influenced by infrastructural forms. What is unique about Gunkanjima Island is that it has been untouched for decades, leaving innate processes in nature to take over the concrete blocks, creating a juxtaposition of natural and artificial structures. Indeed, this is both beautiful and peculiar in many ways. Take nice shots at filmed spots of the movie Skyfall James Bond, as well as the popular anime series Attack on Titan. As a part of a valuable industrial heritage, Gunkanjima was designated as a World Cultural Heritage Site. Trip ends as our driver takes you back to the port.