General Information
Tour Code:
Duration: 6 hours
Start/End: Shingu port/ Shingu port
Highlights: Kumano Hongu Shrine, Kumano Hayatama Shrine, Nachi Falls, Kumano Nachi Shrine, Senganto-ji Temple
Tour Customizable: Absolutely! (Tell us your specific requirements in the inquiry form)
Full Itinerary
Upon arrival at the port, you meet your driver and guide to start your Shingu shore excursions. The first stop of the day trip is Kumano Hongu Shrine. The shrine is known as one of the three most famous shrines in Kumano and also the head shrine among over 3000 Kumano shrine across the country. You will have free time to trekking through the trail to reach the shrine.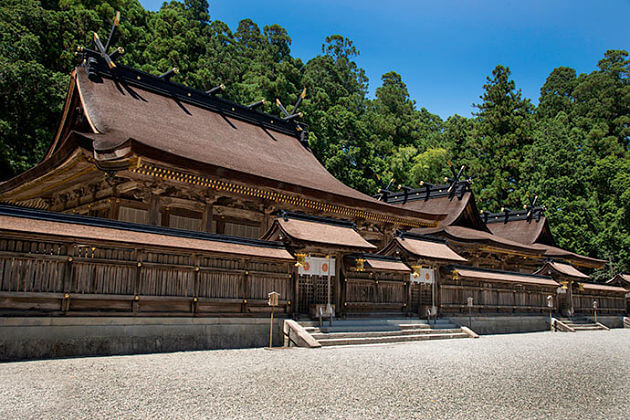 Next, you will pay a visit to another important shrine of Kumano Hayatama Shrine which plays an important role in Japanese mythology. The legend was that three Shinto deities landed to earth on a rock where now becomes one of the sacred symbols of the shrine. The ancient-year-old Nagi-no-Ki tree (Podocarpus nagi) also highlights the areas deep tradition of nature worship.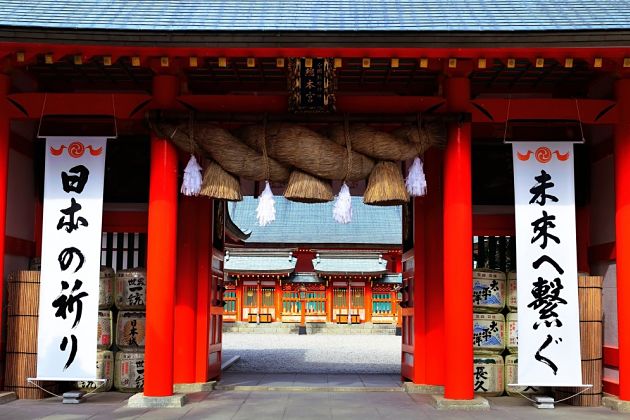 Afterward, your driver transfers you to Nachi Falls – the highest waterfalls in Japan with a height of 133 meters. You will take a short walk around and enjoy the magnificent view of the long drop falls. It is featured with ancient red temples and lush green forest surrounding as the dynamic background.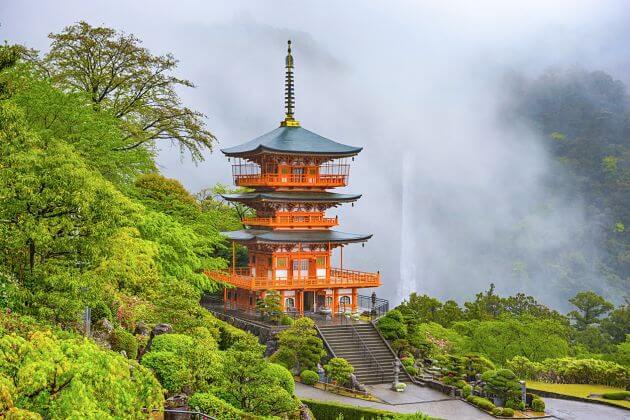 The last stop of your Shingu shore excursion is Kumano Nachi Shrine which is the combination of Buddism and Shinto religion. In the ground of the shrine complex, the three-story Seigantoji Temple stands as the highlight with the traditional red color wooden Japanese architecture style. It is said that visiting the temple will bring luck to any wish granted by the enshrined deity. Finally, your driver will take you back to the port. Trip ends.