General Information
Tour Code:
Duration: 6 hours
Start/End: Kagoshima port/ Kagoshima port
Highlights: Sakurajima Visitor Center, Sakurajima Lava Nagisa Park & Footbath, Arimura Lava Observatory, Kurokami Buried Shrine Gate
Tour Customizable: Absolutely! (Tell us your specific requirements in the inquiry form)
Full Itinerary
Depart Kagoshima port with the guide and driver, take a 15-minute ferry ride to the volcanic island of Sakurajima – one of the most active volcanoes of Japan and the symbol of Kagoshima dominating the sea with its mountain often topped by smoke. It was transformed from an island to a peninsula during an eruption in 1914. On arrival at the island, visit the Sakurajima Visitor Center, a small museum exhibit models, pictures, videos and information boards about Sakurajima's history and eruptions.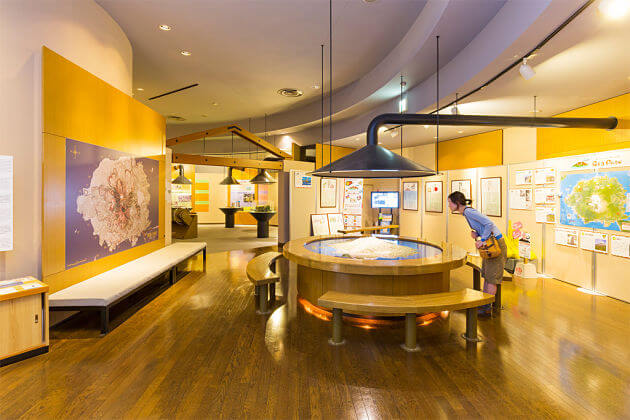 Head to the Sakurajima Lava Nagisa Park and its 100-meter-long thermal tub used for footbaths. It's a perfect way to relax your feet in the natural hot spring water discharged from 1,000 meters underground.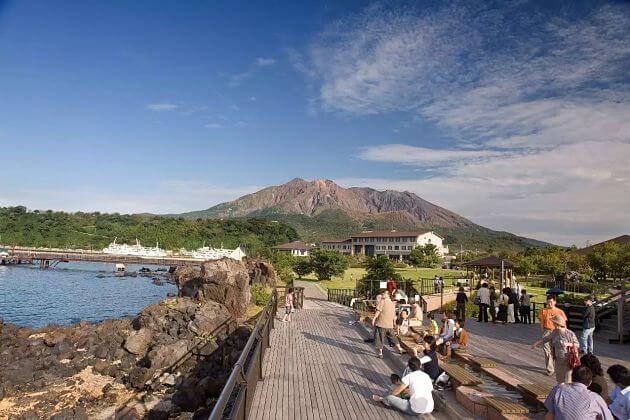 We then stop at the Arimura Lava Observatory that gives a view onto Sakurajima's craters from a slight elevation of about 75 meters and the rugged lava field dotted with pine trees. The observation area has a number of lookout points connected by paved walking paths. There are also nice views of Kagoshima Bay from this observation point. Later move to Kurokami Buried Shrine Gate almost completely covered by volcanic ashes during the 1914 eruption, leaving only the very top still visible above ground. This will help you get an idea of how much ash was spewed out of the volcano back then.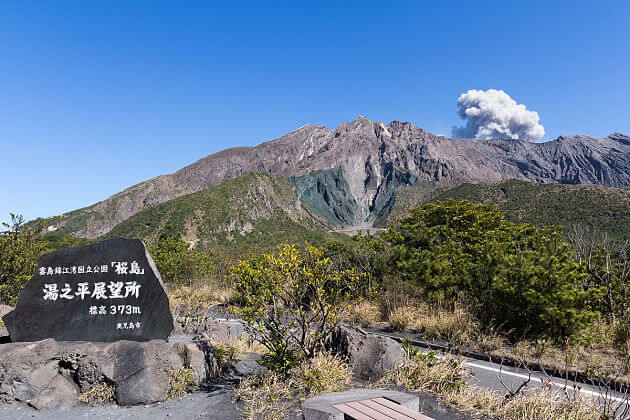 Before taking the round trip ferry, drop by the Megumikan rest stop that's very close to the ferry port. In this station, to your left is the gift shop filled with an impressive array of souvenirs and freshly grown products while the right side of the entrance opens into a fairly large food hall. You are recommended to give a try to the orange noodles, its taste is completely new and entirely strange. The sauce is smoky, delicious and paired with the sweetness of the noodles. This place will be a nice end to your Sakurajima visit and ready to return to the cruise port.