General Information
Tour Code:
Duration: 7.5 hours
Start/End: Yokohama Port/Yokohama Port
Highlights: Toyosu Fishery Market, Imperial Palace Plaza, Ginza, Asakusa Senso-ji Temple, Nakamise Shopping Arcade, Metropolitan Government Building, Meiji Jingu Shrine, Shibuya
Tour Customizable: Absolutely! (Tell us your specific requirements in the inquiry form)
Full Itinerary
Today, we will start our journey at the first spot – Toyosu Fishery Market which is the major wholesale fish market of Tokyo originating from Tsukiji. It is as a part of enormous redevelopment supported for 2020 Olympic Games. One of the interesting facts makes you amazed is the state-of-the-art refrigerator system ensuring the freshest level of all fish. In addition, you can admire all the sea creatures on display, watch the merchandisers at work from observation platforms or observe early morning tuna auctions.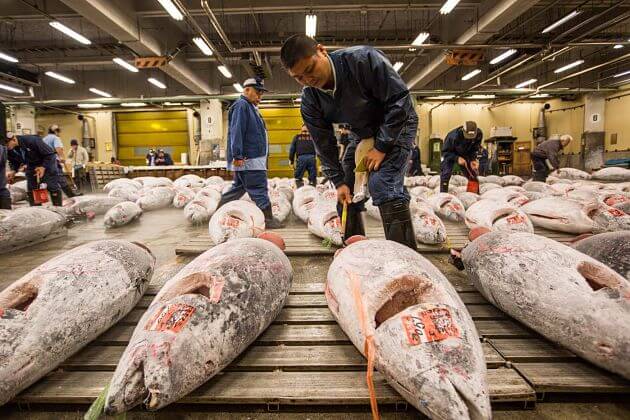 After a short walk from Tokyo Station, we will reach the Imperial Palace Plaza – the residence of Japan's Imperial Family in the center of Tokyo surrounded by trees, flowers, moats, and the natural scenery of Japan. You can take a chance to admire the Nijubashi and two bridges: stone and wooden ones from the big plaza in front of Imperial Palace. Also, you can visit the East Garden with Japanese style, as your preference. Next, we visit Ginza – the home to department shops, boutiques, art galleries, restaurants, clubs, and café. One square meter in this area values about ten million yen, which makes it become one of the most valuable real estates in Japan. Even, you will have to pay 10 dollars for a cup of coffee. You can have an opportunity to find any cosmetics famous brand such as Channel, Cartier or Burberry and Japanese brands like Shiseido, Laox, Uniqlo…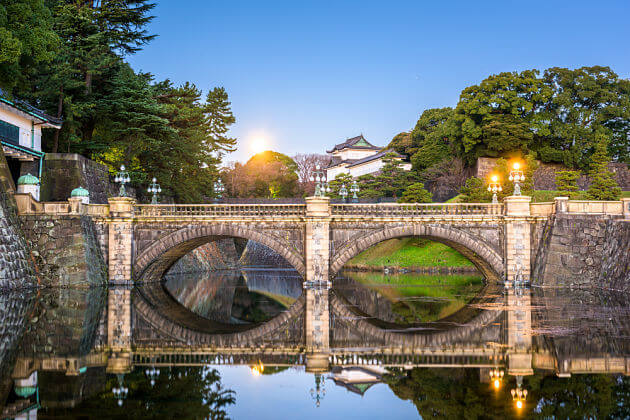 Spend some time freely shopping, we come to the Asakusa Senso-Ji temple that is among the most splendid and popular temples in the capital city. The legend tells that the status of Kannon (goddess of mercy) was recognized by two brothers while they were going fishing. As they send the statue back, it often came back. The local people had built Senjoji temple nearby to show their respect to the goodness. You can take some Japanese souvenirs for your relationships in the Nakamise Shopping Arcade or some traditional snacks from the Asakusa area.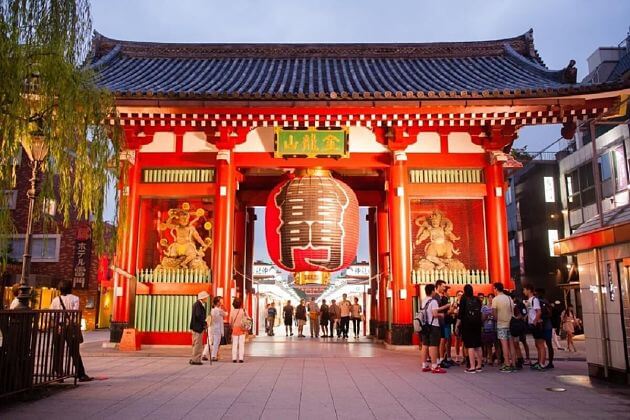 Then, we will visit the Tokyo Metropolitan Government Building where you can get the exciting experience of picturesque views of Tokyo through the special observation decks. You can relax and get slow down time by enjoying a cup of coffee along with admiring spectacular views from famous iconic landmarks such as Fuji, Tokyo Skytree, Tokyo Tower Meiji Shrine, and Tokyo Dome.  Your perfect trip cannot be completed without Meiji Jingu Shrine or Shibuya Street. For Meiji Jingu Shrine, it is dedicated to the deified spirits of Emperor Meiji and consort, being a big area within the densely built-up city. You will feel refreshed in spacious walk paths to the forest with so many trees. We also stroll to the north of shrine grounds for discovering Meiji Jingu Treasure House – the home to personal items of Emperor Meiji and Empress Shoken. It is definitely one of the must-see places in Tokyo.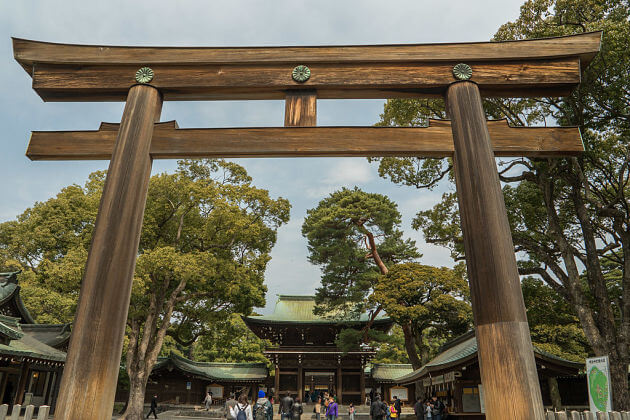 For Shibuya Street, the street is crowded in the evening with a great number of visitors, students, and young couples. A walk along famous cross Shibuya Station is indispensable in your Tokyo trip. You will visit Shibuya 109 which consists of over 100 boutiques. Returning to the station, we can stroll to Tokyo Food Show for a local tasting of Japanese traditional dish such as grilled eel, fried pork, tiny fish salad, sushi… The trip ends when driving you back to the port for next Japan shore excursions.