General Information
Tour Code:
Duration: 4 hours
Start/End: Aburatsu or Miyazaki port/ Aburatsu or Miyazaki port
Highlights: Hyuga-Cape, Omi-Shrine, Mimitsu Conservation district, Hyuga Museum of History and Folklore
Tour Customizable: Absolutely! (Tell us your specific requirements in the inquiry form)
Full Itinerary
Welcomed by your guide and driver at the port, then you will be transferred to the first destination of the day trip to Miyazaki, the Hyuga Cape. It is a vista point at the Nippo Kaigan Quasi-National Park which offers a striking view of the saw-toothed coastline. A spectacle worth seeing is Umagase, Japan's largest cliff of pillar-like rocks that towers 70 meters high and the wave's splashing against them is an enchanting sight. The origin of the name "Umagase" is said to come from one of the unique rock formations that resembles a horse's back ("uma-no-se" in Japanese).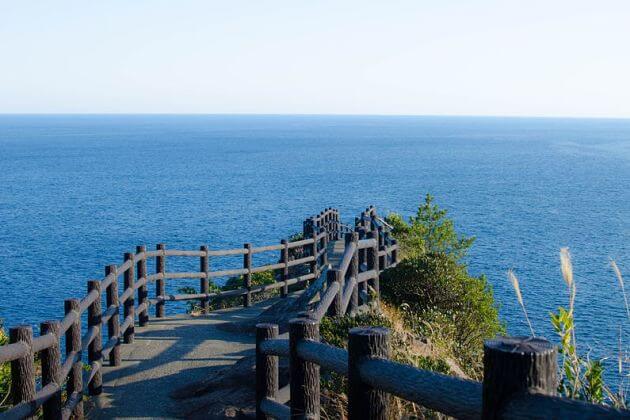 Next, you will visit Kurusu-no-Umi featuring a unique rock formation that has affected the appearance of a water cross. In this area, there is a bell called "Kurusu-no-kane", which grants your wishes. Visiting this spot, and you will be impressed by the mystical atmosphere enveloping the area.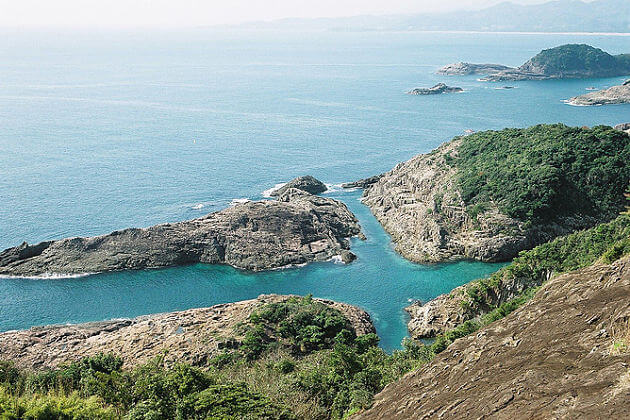 The next destination is Omi Shrine which is considered "the Ise Shrine of Hyuga". It looks out over the picturesque ocean from the cliff of pillar rocks on which it is built. Besides, at the Omi Shrine, there is a shrine center which is a huge boulder made of conglomerate rock. It is clearly man-made, and it is thought that the lines in the bowl-shaped depression represent a dragon, and the stone represents a dragon egg. You will feel strong mystical energy when you visit these ancient ruins.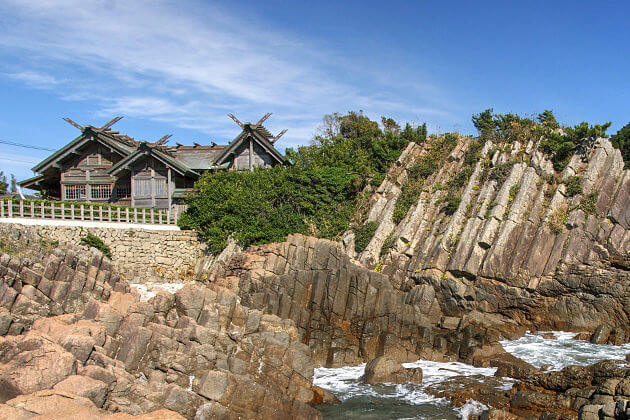 Afterward, head to the Mimitsu Conservation district of traditional buildings. The area has preserved the historical appearance of the late Edo period when shipping agencies lined the streets. Here you can see many renovated old Japanese houses which are now used as museums and café shops. Those buildings stand as a reminder of its prosperous days. The last stop of the shore trip is the Hyuga City History and Folk Museum which is housed in a former shipping agents property and includes exhibits relating to the business as well as local folklore and even a little bit of archaeology. After visiting the museum, your driver will transfer you back to the port. Trip ends.