General Information
Tour Code:
Duration: 8 hours
Start/End: Kobe port/ Kobe port
Highlights: Arashiyama Bamboo Forest, Togetsu-Kyo Bridge, Kinkakuji Temple, Nishiki Market, Fushimi Inari Taisha Shrine
Tour Customizable: Absolutely! (Tell us your specific requirements in the inquiry form)
Full Itinerary
Meet your guide and driver at the port and start your journey first in Arashiyama Bamboo Forest – a magnificent space with lines of tall green bamboo groves. Here you can freely stroll along or take a bicycle ride to immerse in the peaceful atmosphere as well as listen to the harmony of light wind swaying bamboo stalks. Then stop at Togetsukyo Bridge where you can fully enjoy the beauty of cherry blossoms as they are planted adjacent to the bridge.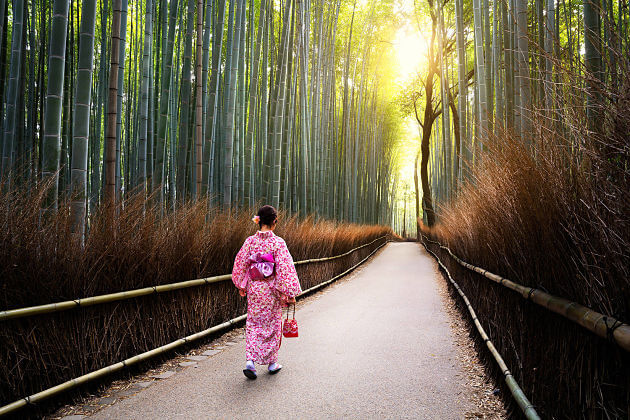 Your excursion continues with a trip to Kinkakuji Temple whose name stands for "Golden Pavilion". That is because its impressive top floors are covered with gold leaf. Though you will need permission to enter the pavilion, the architecture inside each floor can be viewed from across the pond. Outside the temple is some statues sited in the garden that people throw coins for luck.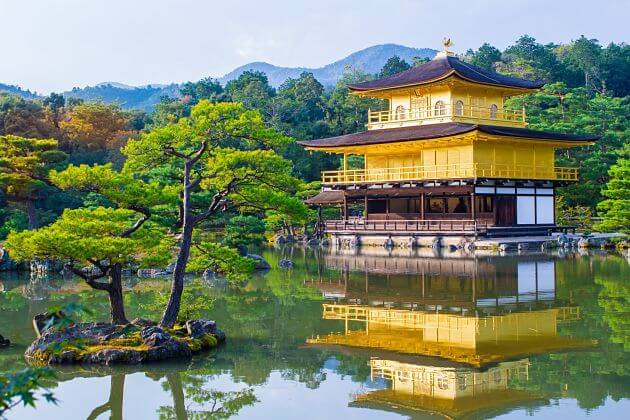 Next, go for a stroll in Nishiki Market where you can have lunch, try on Japanese food as well as enjoy free time at the market known as the "Kyoto Kitchen". It's also where you can find seasonal foods and Japanese specialties such as sushi, dried seafood, Kyoto's sweets, and pickles in hundreds of stalls and stores available in the market.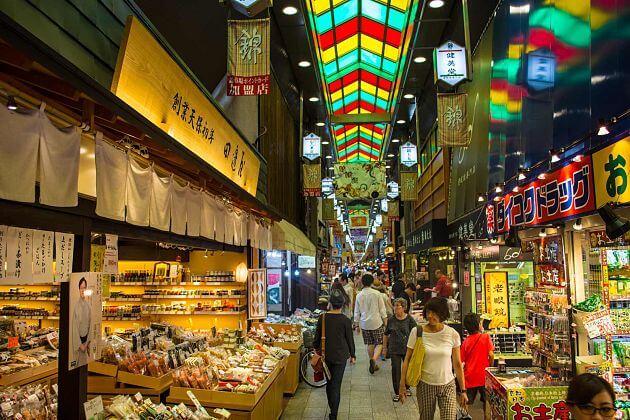 Last but not least, Fushimi Inari Taisha Shrine will not let you down with its attractive structure of vermilion torii gates, which straddle a network of trails behind its main buildings. Dedicated to Inari, Shinto God of rice, Fushimi Inari Taisha Shrine includes a number of fox statues across its grounds. Take your time to explore the mountain trails and pay respect to the resident deity by making a small offering in the shrine's main hall. The trip ends with a return back to port at a nice time.