Japan is one of the most worth-visiting countries in the world for its time-honored culture, diversified attractions, and amazing cuisine. Each place bears its own gorgeous charm that tourists will definitely find your favorite one here in Japan. Visit Japan, visitors will not only be able to see the magnificent landscapes but also have real experience of Japanese life and people. Whether you are planning to discover the beauty of Japan on your own or thinking of taking cruise tours to Japan that carry you effortlessly from region to region, this post will be perfect for you. As this is helpful research, conducted by Japan Shore Excursions' experts, introduces to you top places to visit in Japan that you cannot miss out:
Kyoto – Home to Japanese Traditional Culture
Shrines and temples are known as beautiful remarks of the Japanese culture. If tourists expect to see such historical buildings with fascinating architecture, Kyoto promises to satisfy you as it is home to a surprising number of shrines and temples available in the city. Nijo Castle, Kinkakuji Temple, and Kiyomizu-Dera Temple are among the most popular ones that attract numerous tourists. Without doubt, Kyoto is best for culture insight as it provides tourists the opportunity to learn more about Japanese ancient history through a variety of historical wonders, palaces and scenic gardens. Kyoto becomes one of the most popular tourist destinations in Japan not only for its cultural value but also for its modern features. Known as the perfect combination of classic and modern, Kyoto also involves bustling shopping streets, bar-hopping nightlife and seasonal festivals that can make your journey even more memorable.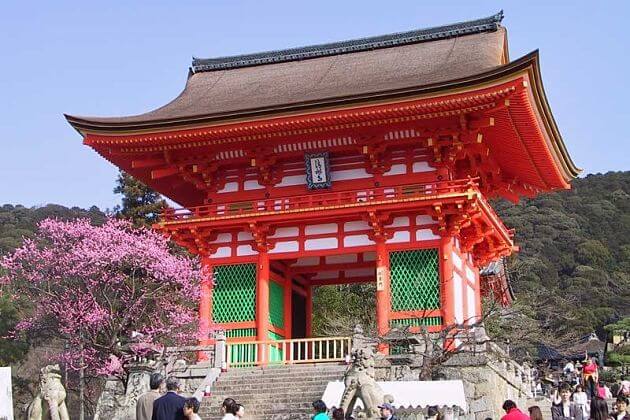 Osaka – the Commercial Hub for Merchant Class
Best known as the home to Osaka Castle and the ideal place to see cherry blossoms, Osaka is a must-visit city when you come to Japan. Visitors should prepare to be overwhelmed by dynamic cuisine, charming remnants and beautiful attractions such as Toyotomi Family Relics and Shitenno-ji Temple. Known as a surprisingly attractive and energetic city, visitors will likely to meet and even make friends with outgoing local people here. What draws travelers to Osaka most is its world-class dining and drinking culture. It's no joke when saying that Osaka people are notorious for their obsession with eating and drinking. This outward-looking city includes diversified features embraced in the biggest Koreatown in the country, great shopping and animated nightlife. And don't forget to take an amazing picture for your Instagram feed at the iconic Dotonbori Bridge which is packed full of bars and restaurants in bright neon lights.
Kobe – the Centre of Cultural Exchanges
Kobe is one of the hottest cruise ports in Japan as hopping on Kobe Shore Excursions, tourists will be able to discover not only Kobe city but also other interesting nearby locations such as Osaka, Kyoto, Nara and Himeji City. Kobe, also known as the leading international trading hub of Japan, is blessed with an ideal seaside and a Mediterranean climate. This amazing port city is most famous for its fascinating natural landscapes, international connection and cultural refinement with the brilliant culinary of Kobe beef and tours of traditional sake breweries. This city has so much to offer that visitors may not know where to start. Visitors can join in the bustling atmosphere of the massive entertainment and shopping complex – Kobe Harborland or take a trip around Chinatown which is packed with a variety of authentic Chinese eateries and shops.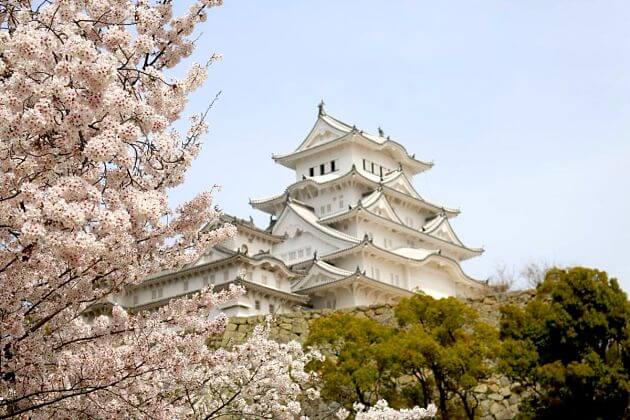 Hiroshima – the Historic City
After suffering severe damage in World War II, what is left in Hiroshima nowadays will surprise everyone. Instead of destroyed buildings and devastated scenery, Hiroshima now attracts visitors worldwide for its historical value lied in some of the most famous cultural heritages in Japan such as Peace Memorial Park & Museum, A-Bomb Dome and Hiroshima Castle. Thanks to the incredible efforts of the people of Hiroshima as well as the support from both in and outside the country, Hiroshima is now known as one of the most prosperous and principal cities of the Chugoku Region. The best things to do in Hiroshima include enjoying the panoramic view from the Hiroshima Castle or joining tea ceremonies while viewing the picturesque scenery of valleys, mountains, and forests in the Shukkeien Garden. Especially, Hiroshima Shore Excursions offer visitors side trips to Yamaguchi and the incredible Miyajima Island to see Iwakuni Castle, visit Itsukushima Shrine and see cherry blossoms in Yoshika Park.
Tokyo – the Sleepless Capital
Tokyo is the capital city of Japan and one of the most densely populated metropolis in the world. Lied at the head of Tokyo Bay on the Pacific coast of central Honshu, it offers an unlimited choice of shopping, entertainment, culture, and dining to its visitors. Hide behind the concrete jungle of futuristic skyline with impressive contemporary architecture are ancient temples and shrines such as Asakusa Kannon Temple or Meiji Shrine. Visitors can see Japanese extraordinary fashion styles on Shibuya crossing streets or Ginza area filled with numerous luxury boutiques and stores offering quality items for shopping. Do not forget to enjoy the breathtaking view of the whole city and nearby areas from the deck of Tokyo Sky Tree – the highest free-standing broadcasting tower in the world.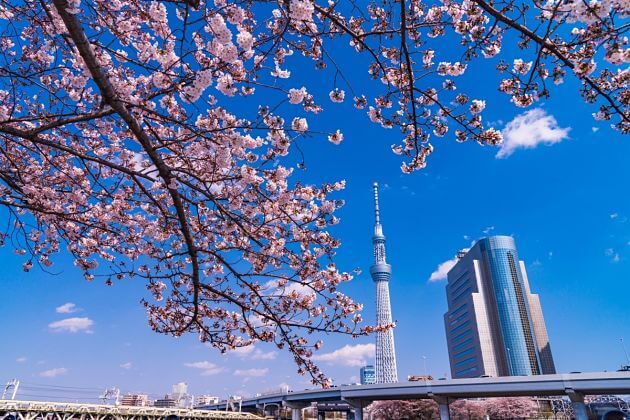 Naha – Okinawa – a Cultural Heritage Destination
Naha is the largest city of the Okinawa Prefecture and the vital regional transportation hub to other parts of Okinawa, Japan, and Asia. Naha City consists of an urban area that serves as the cultural and economic capital of Okinawa. Naha has long been one of the best places to visit in Japan for being home to significant world heritage and its aesthetic natural beauty.
Naha – Okinawa shore excursions' highlights involve a trip to Shuri Castle and Tamaudun Museum. Visitors can experience traditional workshops represented Okinawa's unique culture in Ryukyu village. Or roaming around Kokusai Dori shopping street to try Okinawa food and grab yourselves some pleasant gifts for your family and friends. If you are a nature-lover, prepare to be overwhelmed by the magnificent Gyokusen-do Cave – a splendor natural museum carved over 300,000 years with huddled stalactites and stalagmites. From Naha port, another popular tourist destination in Okinawa is the Former Japanese Naval Underground Headquarters, the historical site built to remind the horrible Battle of Okinawa. Walk along the cave, visitors can feel the gloomy atmosphere when touching the shrapnel-holes used for suiciding by the commanding officer and 175 of his staff.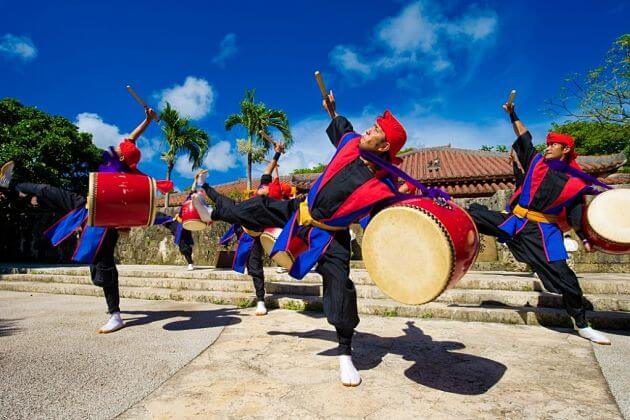 Shimizu – the Best Place to View Mount Fuji
Shimizu Port is one of the most important ports in Japan. Situated near Mount Fuji, Shimizu Port also becomes Japan's most scenic port because it offers a panoramic view of this spectacular World Heritage. Shimizu is also a significant area providing access to various splendid landscapes and popular attractions in Japan such as the black-sand Mihono Beach with lush green pine grove far away, Owaku-Dani Valley with sulfurous fumes, hot springs, and hot air radiating, and shopping time in S-Pulse Dream Plaza.
Nagasaki – an Attractive Port City
Nagasaki is the center of international exchange and the capital of Nagasaki Prefecture located on the island of Kyushu in Japan. After the horrible past, Nagasaki moved on from darkness and nowadays still remains one of the best places to visit in Japan thanks to its impressive historical and natural attractions. Its endless charm ranges from bomb museums, monuments to peace memorial parks. Explore this serene city and visitors will discover many interesting attractions such as Western-style churches, traditional Japanese shrines, and the attractive mixture cuisine.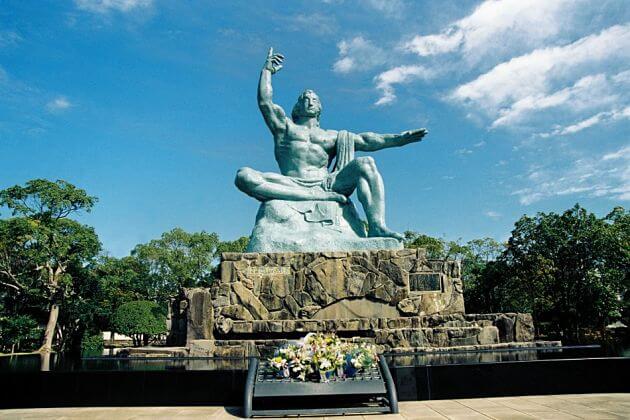 Yokohama – One of the Most Popular Tourist Destinations in Japan
This main bustling hub of the Greater Tokyo Area lied on Tokyo Bay is the main gateway to welcome cruise ship passengers to visit Tokyo. Yokohama Shore Excursions cover all of the most iconic attractions in Tokyo from visiting the long-standing Asakusa Senso-ji Temple or Meiji Jingu Shrine to experiencing the bustling Nakamise Shopping Arcade, Metropolitan Government Building, Shibuya and Ginza areas. Yokohama is most known for its glittering skyline, neon-light walkable streets, traditional and elegant Japanese gardens and temples, and a massive collection of museums. The city has a Tokyo vibe but it is a more peaceful and uncrowded atmosphere. The rich culture, heritage and sightseeing spots of Yokohama are so appealing that makes tourists keep wanting to come back again.