Taking cruise tours for vacation is now growing in popularity for the outstanding benefits and services included. Visitors will be surrounded by glamorous events and shopping as well as delicious food in abundance. Cruise tours are suitable for all kinds of customers from seniors to children. But just like any other forms of traveling, cruise passengers should be well-prepared for your first time on cruises. Japan Shore Excursions' experts with years of experience have conducted some of the most useful tips for first-time cruisers to best enjoy their trip with none of the anxiety.
First-Time Cruise Tips & Tricks
1. Figure Out Your Travel Style Before Booking
There are various cruise lines available such as cruises for seniors, fitness fanatics, party goers, comic lovers, etc. Visitors should ask for details of each type to consider which one is the best match for your vacation.
2. Find The Best Ship And Cabin
What ship you should choose depends largely on your family. If your trip involves children, Disney Cruise Line which features a lot of Disney characters roaming the decks might be a great fit. On another hand, Princess Cruises is more suitable for couples who are seeking a romantic getaway. You should also take a cabin into consideration. Make sure to reserve a cabin to get an appealing view of the ocean.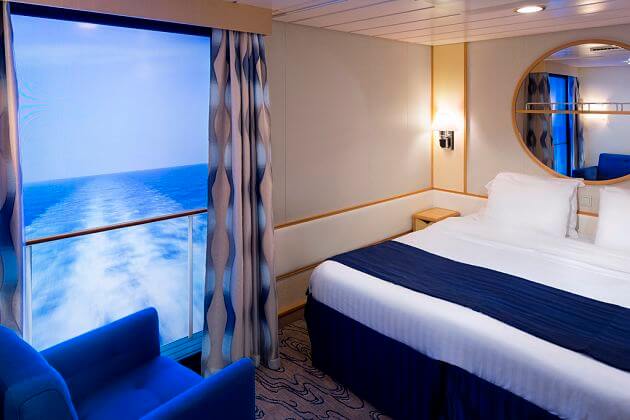 3. Set Up A Plan
Having a proper plan is undoubtedly necessary before you go on traveling. Firstly, decide how long your trip is. For first-time cruisers, shorter cruises are more popular since some people are afraid of seasickness. Otherwise, there are always one-day cruises or two-day cruises available. You should also consider disembarking ports, whether you will drive to it or add plane tickets to the port into the budget?
4. Bring Important Papers
Overseas visa and passport are two of the most important papers that you must bring on board or else you will be kept by the cruise line. Make sure to check cruise documentation as well.
5. Be Prepared For Sea Sickness
Though you may not have seasick before, you can still have nausea since this is your first cruise. It is wise to prepare for every circumstance. Make sure to include some essential medicines like antihistamine or scopolamine patch in your package to avoid any seasickness. Otherwise, you can get drinks that good for nausea such as ginger ale, lemon juice, and peppermint tea right on the ship.
6. Buy Travel Insurance
Insurance is necessary for any trip, especially for cruises which involves bigger expenses. You should prepare for the worst case of sickness, injury, delays, lost baggage or other mishaps. Any losses or costs incurred will be covered and there is no need to worry about them then.
7. Try On Excursions
If you go on a cruise trip without spending time and money on shore excursions tours, then it is such a waste. Many passengers assume shore excursions are costly but in fact they worth the time and effort. Shore excursions allow tourists to visit some of the most famous attractions, go on food tours or explore further by taking a trip to a nearby village. There are various shore excursions suitable for your budget and wish. You can take a look at Japan Shore Excursions website, which specializes in shore excursions for cruise passengers, for better understanding. If you are interested in shore excursions, it is recommended that you should book in advance for discounts.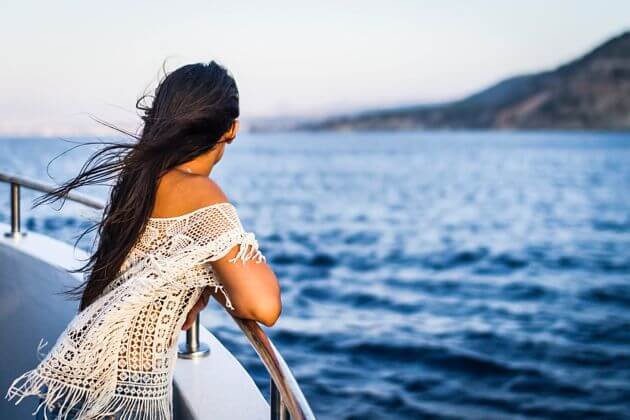 8. Go Off Menu
Cruises provide a great deal of delicious food. If you cannot see your favorite dish on the menu, you can ask for it because the kitchen is very likely to meet up your desires as long as it's available.
9. Turn Off Your Phone While On Deck
There are a lot of people who come back from their cruises with skyrocketing cell phone charges. This is because they continue to use their phones without aware that they are connected to a "roaming" tower or their phone used data without their knowledge for things like updating apps or downloading messages. The best way to avoid costly phone bills is to turn off your phone or turn on the airplane mode once you are off for cruises.
10. Gratuity Is Usually Automatic
Some people have the habit of giving tip for bartenders once they get their drinks. But in fact, your bill has included a 15% gratuity already so no need for that. Keep this in mind, double-check when you receive the receipt and don't tip twice.
11. Consider doing laundry onboard
If you want to pack light (and do laundry en route), make sure to read our cruise reviews; not all ships offer self-service laundromats. The ones that do have such facilities usually don't offer them for free, and it can get expensive. (Cruise lines often offer complimentary laundry and pressing services to suite guests and top-tier past passengers, so it pays to be loyal.) You can always save on laundry costs by bringing travel detergent and rinsing out underwear and shirts in your cabin's bathroom or packing a bottle of travel-sized Febreze to get one more day's use out of a gently worn outfit.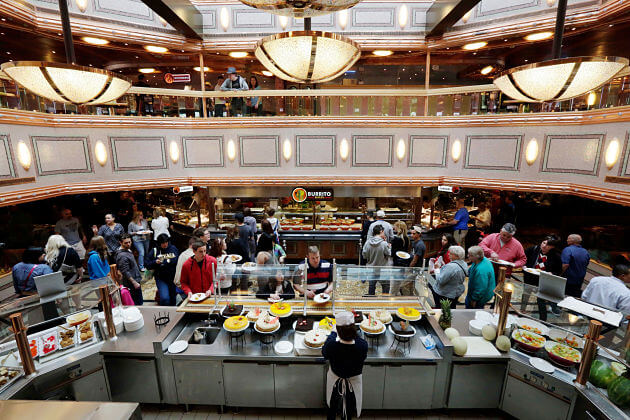 12. Helpful packing tips for a cruise trip
Pack your carry-on bags wisely
You should pack a change of clothes, meds, and toiletries in the carry-on bags that you will take on the plane. Lost luggage is very common so pack some essential things in your carry-on bag will help you avoid awkwardness. And in case your suitcases are delayed, at least you have a bathing suit with you so you can still enjoy the onboard activities.
Pack your checked luggage wisely
You should avoid pack things that will take up a lot of space. The proper way to pack is to roll your clothes instead of folding them. Especially, if you travel with your family, you can pack half of your things in one suitcase and the other half in another one. In this way, when one bag gets lost, everyone may at least have some clothing rather than nothing. Valuables should be never included in your checked bags as they may be stolen. These, if you like to bring along, should be kept in your carry-on.
Save some room in your suitcase
Stopping at ports, shore excursions will provide you lots of chances to not only visit famous attractions but also grab yourself some interesting souvenirs. So you need to have enough space in your luggage to take them home. Whether you pick up Aloha-wear in Hawaii, Yukata in Japan or leather goods in Italy, you should consider packing foldable things as they can fit in well in your suitcase.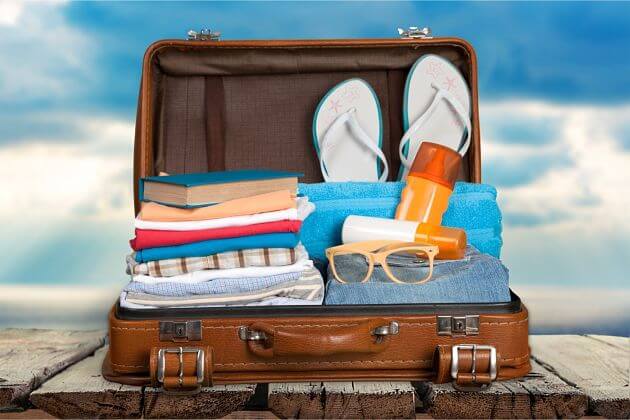 What To Pack For A Cruise Trip
Must-Pack Items For Cruising
Passport/ Birth Certificate
These are the most essential things on vacation as you may visit other ports in foreign countries. For those who don't have a passport, an original copy of your birth certificate may work in some cases.
Portable Charger
Going on a vacation does not mean that you don't need devices such as cameras, smartphones, and tablets. So make sure they don't run out of battery and postpone your amazing journey by bringing portable chargers.
Aloe Vera
To soften your skin after a long activity day under sunny weather on board, aloe vera should always lie in your checked bag, especially the spray-on for easier application.
Binocular
It always feels better when being able to get a closer look and enjoy the surrounding views on deck or from your stateroom window.
Comfortable Shoes
Though flip flops are chosen by most people for a vacation but make sure to bring a pair of sneakers in the bag as you need to prepare for those active shore excursions or work out and climb the rock climbing wall on road. In addition, cruise tours are always full of luxurious events that a dressy shoe is undoubtedly essential.
Wrinkle release spray
Iron is banned on cruises but if you still need to ensure your clothes look picture-perfect right out of your suitcase, a wrinkle release spray would be really helpful.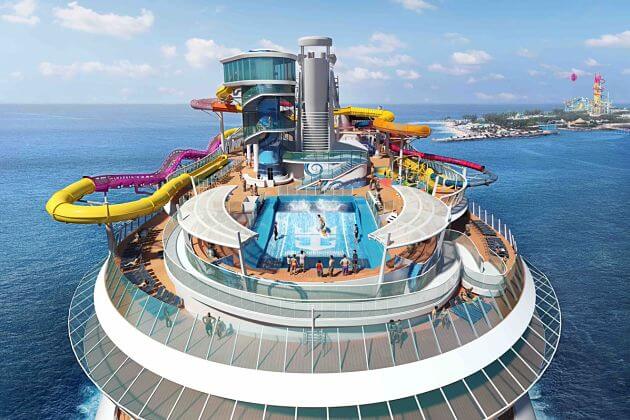 Things You Should Never Pack For A Cruise
Just like any other forms of transportation, there is a blacklist of things that shouldn't be carried on cruises:
Alcohol
Most of the big cruises or mainstream lines will confiscate liquor or beer bought on board. Some may, unfortunately, be thrown away and there will be no chance of getting it back once the cruise is over. But there is no need to worry about wine as it is usually allowed on board.
Drugs and weapons
These are always on the top of the list as they are not very proper for a holiday trip. According to both the TSA's rules about weapons and the cruise line's rules, drugs and weapons such as guns, handcuffs and martial arts equipment are not allowed on cruise ships for the purpose of safety.
Coffee Maker
Coffee maker along with other electric and heating items like hot plates, iron and kettles are not allowed on board as it may cause fire and danger. You can try on morning coffee available at the café bar of the cruise ship instead.
Books and Magazines
According to Smarter Travel, books and magazines are not a very wise choice as they are likely to take up a considerable amount of space. Instead, cruise passengers can bring an e-reader or a tablet to make room for other essential things in your package.
Homemade Food
This is not good news to cooking lovers as you may wonder what you can prepare for a cruise. But in fact, no homemade food is allowed on board except for sealed and prepackaged ones.
Pool Inflatables
At first, pool inflatables may sound interesting for a cruise and more importantly, it is not gonna take up a lot of spaces in your bag. But pool inflatables together with inner tubes, pool noodles, beach balls or other inflatable gear are also prohibited by most cruise lines.