Japan is a "country of nightlife". The moment that night falls is also the time for sparkling lights covering the whole country with a variety of activities from culture to street food. Tokyo – the most expensive city in the world is considered as "the sleepless city" as overwhelmed by full of hustle and bustle activities as well as brilliant and colorful lights. Joining in Japan Shore Excursions, travelers will have a great chance to discover exciting nightlife activities in Tokyo day tours from cruise port from dining, clubbing, partying to chilling out. This city really owns a dozen things at night to enchant anyone looking for their best nightlife in Tokyo.
Top Tokyo Nightlife Activities
Live Shows
Another interesting activity in Tokyo night is live shows. You can discover the traditional Japanese show, dance performance or comedy show in a local bar as simply. Here are some best traditional and unique shows in Tokyo for your reference: Sumo, Kabuki, Geisha Show, Samurai Show…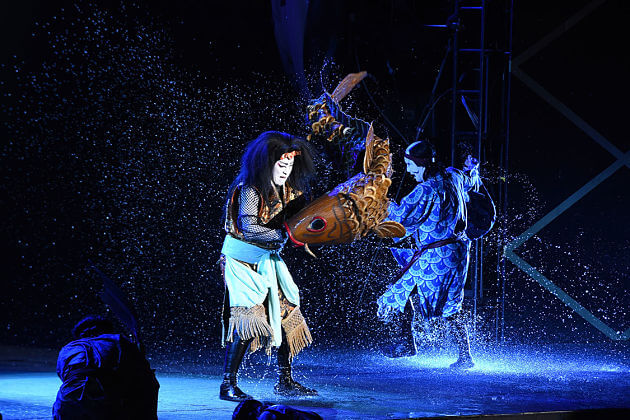 Local Food Walking Tour
Not only culture, but Tokyo is also a paradise of food. Enjoying your night with Tokyo food tours is one of the top things to do in Tokyo nightlife. Especially, you can take a chance to enjoy the most famous dishes in Tokyo and discover the real cuisine culture of the city.
Night Cruise at Tokyo Bay
For the romantic view, you can consider enjoying on a night cruise from Tokyo Bay. Indulging delicious dishes on the cruise and overlooking the surrounding site will be one of the most authentic experiences for night views to get in the capital Tokyo.
Tokyo Night Clubs & Bars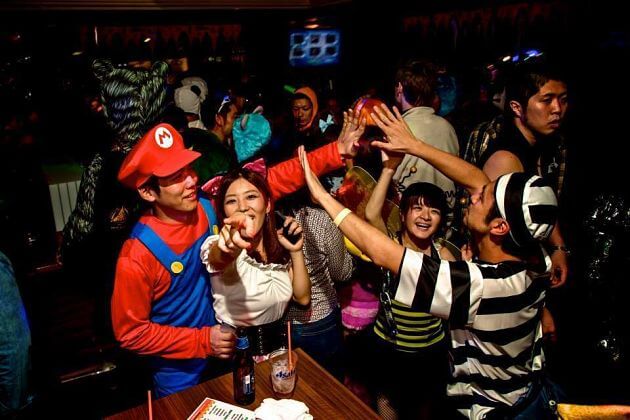 If you can a chance to visit Roppongi or Shibuya, pick up a night club and enjoy exciting music. Clubbing is a popular activity of Japanese, giving you a view about Japanese nightlife. Best nightclubs in Tokyo are:
Batica: mostly plays hip hop where many famous rappers and bands rock the stage.
Forestlimit: located in Hatagaya bear Shibuya. Taste the real Tokyo nightlife by soaking in the adventurous music played by DJs and musicians. Expect to range from noise to ambient, chilling vibes to crazy techno electronic.
New York Bar: famous for the spectacular panoramic view of the city. The bar provides good cocktails and slow jazz for chilling time, especially at night when lights are lit up creating a sparkling skyline.
Golden Gai: a quaint corner in the bustling street of Shinjuku which is lined up by hundreds of tiny bars.
Craft Beer Bars: Japanese craft beer bars and pubs have increased its number that it's easy to find one in Tokyo. However, the best place to taste is Craft Beer Market with a variety of choices with helpful staffs and reasonable prices.
Kawaii Monster Café: You can be familiar with café when traveling to different places. However, Kawaii Monster Café in Tokyo is totally special and distinctive! Enjoying a cup of coffee while observing themes is the best way to discover one of Tokyo's leading super-cute and colorful café.
Karaoke & Magic Show Bar: As one of the most special culture in Japan, Karaoke is a choice for Japanese to enjoy with their friends after drinking. Try experiencing Karaoke for your night time in Tokyo and get your own feeling! Magic show bar is a unique bar style of Tokyo, becoming an increasingly popular night spot in the city.
Best Attractions in Tokyo at Night
Sensoji Temple
Known as Asakusa's symbol, Sensoji temple is also the oldest temple of Tokyo. The temple offers the best night view when lighted up after sunset till 23:00. You can see crowdedness during day time, however, Sensojii temple by night do not let you down with totally new and silent beauty.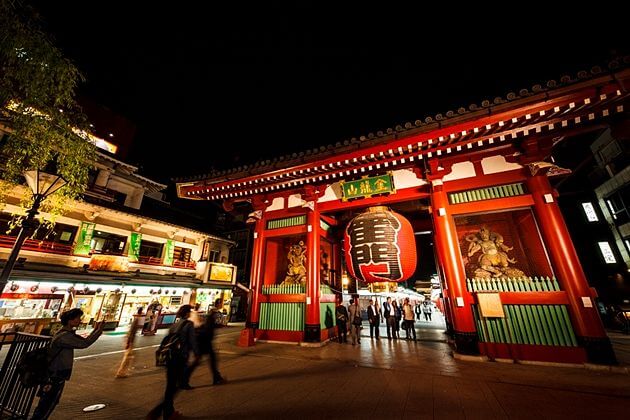 Tokyo Tower & Tokyo Skytree
Tokyo Tower and Skytree are known as 'Tokyo's two unique iconic towers'. Over a period of 60 years, Tokyo Tower has overlooked the city while a new symbol – Tokyo Skytree was completed in 2012 and becomes the highest building in Japan. They are two out of the best skyscrapers to enjoy panoramic night views in Tokyo.
Roppongi Hills Mori Tower
As the heart of Tokyo's Roppongi district, Roppongi Hills Mori Tower one of the best observatories in the city. Besides enjoying the spectacular view over the whole city, travelers can have a great chance to see Tokyo Tower from the view corner of Mori Tower. A dazzling view attached to the number one symbol of Japan is waiting for you!
Shinjuku Nightlife Street
Shinjuku of Tokyo is a non-stop district and a home to the biggest entertainment district of Asia! It is as the "two-face" place during one day. The district becomes alive with a wide variety of bars, restaurants or other entertainment activities and is the biggest red light district of the city. You can discover the "true colors" of Tokyo when visiting Shinjuku attractions, especially Kabukicho.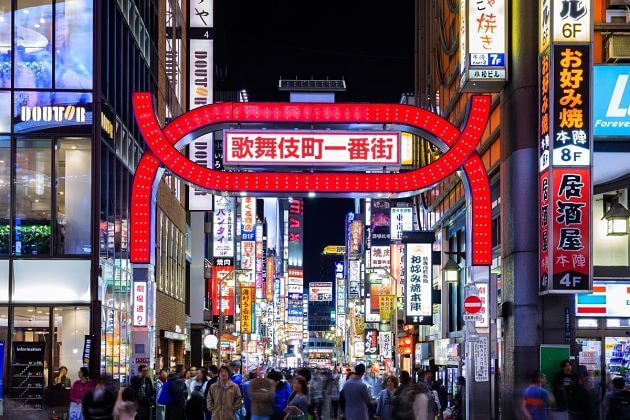 Robot Restaurant
Robot restaurant is "the only experience" in Tokyo and one of the best highlights of Shinjuku. It is also the best café of the district, becoming outstanding as "a kaleidoscopic wonderland". When visiting Robot Restaurant, you can enjoy various things such as singing, dancing, girls or robots, and everything will be only in Japan. Don't miss it in your Tokyo shore excursions.
Shibuya Walking Street
If you are looking for walking street at night with the most unique activities, hang out to Shibuya (the neighborhood of Shinjuku) which well-known for being the core place of young culture. Not only a funny and social place but it is also a sparkling space at night. There are a diversity of late shops and cafes that you can take an experience for your Tokyo night.
Odaiba
Among the most popular dating spots in Japan, Odaiba is a large artificial island of Tokyo Bay. It offers the nice night views over Rainbow Bridge lit up with rainbow color and "Statue of Liberty" of Japanese.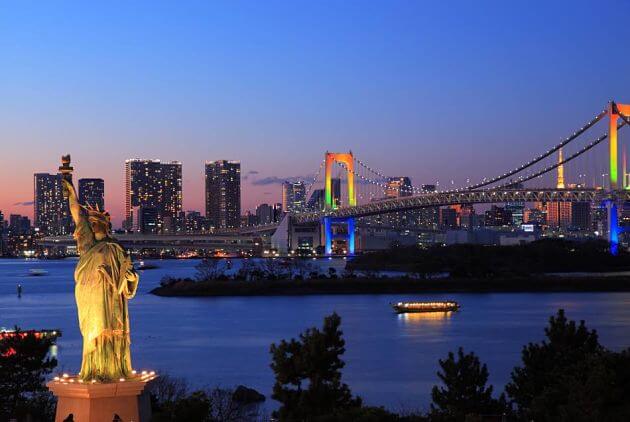 Tokyo Central Station
The heart of Tokyo city – the Central Station is fascinating by historic buildings and skyscrapers. You will get the best night view in front of Tokyo central station that is the biggest transportation hub of the city!