Japan lies in almost anyone's must-visit list for its diverse yet significant culture, ancient traditions, technological developments, and extraordinary fashions. Every region carries its own distinct remarks: Kyoto with historical temples and shrines, Hokkaido with beautiful islands, Tokyo with fascinating urban scenery or Osaka with famous cuisine. Cruising to Japan is chosen as one of the best ways to enjoy picture-perfect scenery and the variety of cultures in Japan. Within several days at port, visitors are granted the chance to discover further Japanese history, experience Japanese local life as well as grab yourselves some meaningful souvenirs. With lots of joyful experience awaiting, Japan Shore Excursions hope to accompany you on your amazing journey with a useful guide for cruising to Japan.
Top 9 Destinations for Cruising to Japan
Let's take a look at several hot cruising ports in Japan and their own special remarks that promised to make your journey unforgettable.
Kyoto – Home To Hundreds Of Iconic Temples & Shrines
Kyoto, known as the heart and soul of traditional Japan, is the perfect combination of the classic and modern. Historical features can be seen in famous religious places such as Nijo Castle, Kinkakuji Temple or Kiyomizu-Dera Temple. An ideal tour to Kyoto may include walking around the bustling shopping streets, meet charming Geisha, explore Arashiyama's bamboo forest and visit Fushimi Inari Shrine – the highlight of Kyoto.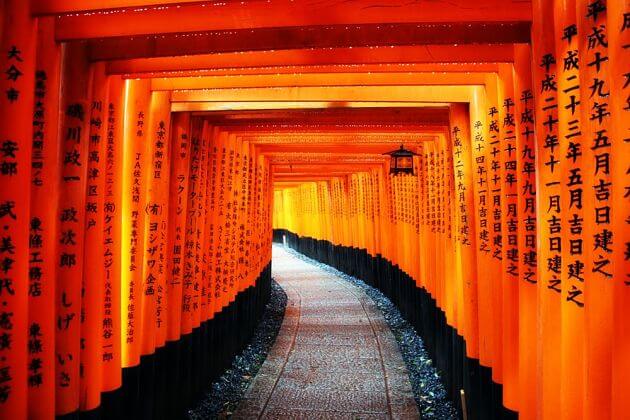 Osaka – One Of The Most Popular Tourist Destinations In Japan
Best known as the home to Osaka Castle and the ideal place to see cherry blossoms, Osaka is a must-visit city when you come to Japan. Visitors should prepare to be overwhelmed by dynamic cuisine, charming remnants and beautiful attractions such as Toyotomi Family Relics and Shitenno-ji Temple. All lies in our Osaka Shore Excursions itineraries.
Kobe – Favorite Destination Of Cruise Lovers
Kobe is a lovely port city of Kobe that lied between the Rokko mountain range and the Inland Sea of Seto. Known as one of the most important trading ports, Kobe is famous for its fascinating natural landscapes, the brilliant culinary of Kobe beef and tours of traditional sake breweries. This city has so much to offer that visitors may not know where to start. But note down these several must-visit destinations in Kobe such as Kobe China town, Sannomiya Shopping Arcade and Great Hanshin-Awaji Earthquake Memorial Park. Moreover, hope on Kobe Shore Excursions will help you save time but still be able to experience Kobe but also other popular places in Japan including Osaka, Nara, Kyoto, and Himeji City.
Hiroshima – Must-Visit Destination in Japan
Hiroshima Prefecture is situated in the southwest of Japan. It was once suffered severe damage in World War II but nowadays Hiroshima attracts millions of visitors every year for its natural beauty and distinct local cultures and customs. The Hiroshima Port, which is famous for its beautiful coastlines and islands, is the beginning destination of the Hiroshima Shore Excursions which offer visitors the chance to visit some of the most famous historical sites.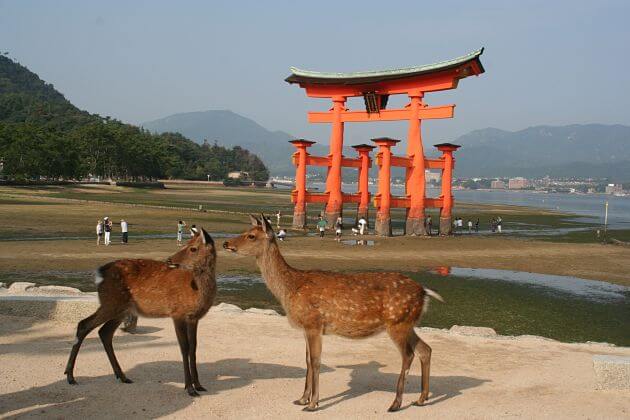 Nagasaki – Worth-Visiting Place in Japan
Nagasaki is known as the center of international exchange and the capital of Nagasaki Prefecture located on the island of Kyushu in Japan. Nagasaki nowadays still remains one of the best places to visit in Japan thanks to its impressive historical and natural attractions.
Tokyo – The Glamorous Capital Of Japan
Tokyo is the capital city of Japan and the most populous metropolis in the world. Lied at the head of Tokyo Bay on the Pacific coast of central Honshu, it offers an unlimited choice of shopping, entertainment, culture, and dining to its visitors. The city is a perfect mixture of the futuristic skyline and impressive contemporary architecture.
Shimizu – One Of The Most Well-known Tourist Spots in Japan
Shimizu Port stands in the top 3 of the most beautiful ports in Japan. Situated near Mount Fuji, Shimizu Port also becomes Japan's most scenic ports because it offers some of the best spots to view this spectacular World Heritage. Shimizu is not only one of the most crucial trade ports but also a significant area providing access to various splendid landscapes and popular attractions in Japan.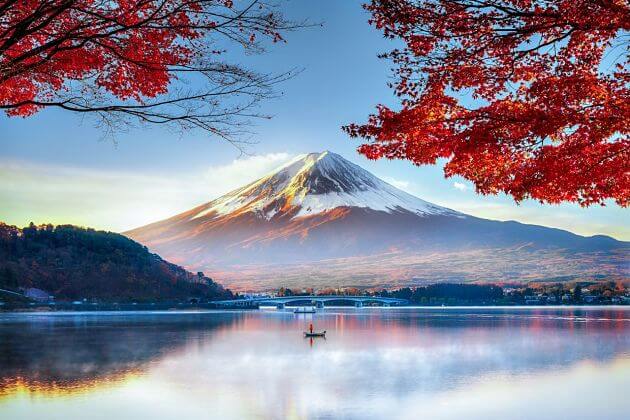 Naha – Okinawa – Top Travel Destination in Japan
Naha is the largest city of the Okinawa Prefecture and the vital regional transportation hub to other parts of Okinawa, Japan, and Asia. Naha City consists of an urban area that serves as the cultural and economic capital of Okinawa. Naha has long been one of the best places to visit in Japan for being home to significant world heritages and its aesthetic natural beauty.
Yokohama – Home To Abundant Tourist Attractions
Yokohama is best known for its glittering cosmopolitan skyline, traditional and elegant Japanese gardens and temples, and a massive collection of museums. The rich culture, heritage and sightseeing spots of Yokohama are what make tourists keep wanting to come back again.
Basic Itinerary Of Japan Shore Excursions
Visit Popular Attractions & Landscapes in Japan
The main highlight of every Japan Shore Excursions' tours is trips to some of the most famous attractions and natural landscapes of each port city. This is known as the best way to discover the beauty of Japan which embraced in every corner of this amazing country. Prepare to be dazzled by the panoramic views of Mt. Fuji offered in Shimizu Shore Excursions, the magnificent charming of Osaka Castle, the incredible Fushimi Inari shrine in Kyoto or the UNESCO World Heritage Nara Park.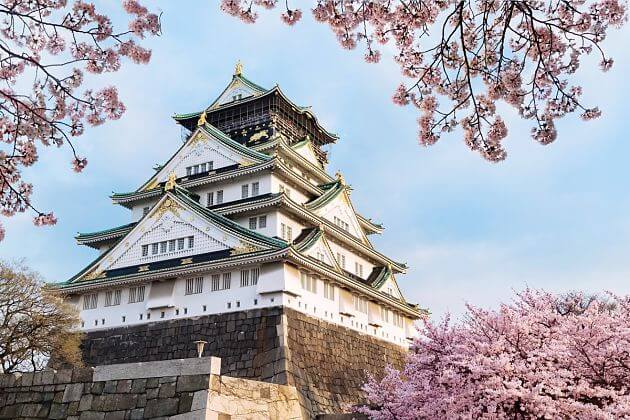 Experience Japanese Tradition, Custom, Lifestyle, and Culture
Your cruise trip cannot be completed without taking a glimpse of the Japanese tradition and custom. Beside breathtaking views and prominent landmarks offered in the itinerary, cruise passengers will also be able to experience Japanese local lives and remarkable traditions in various activities such as try on sake brewery or have lunch with Maiko in Kyoto, taste the best Japanese wine in Hakutsuru Sake Museum in Kobe, participate in the Japanese style arbor tea ceremony in Nagasaki, etc.
Visit Famous Historical Sites In Japan
A memorable journey does not only include entertainment activities but also need to involve education purpose. Every historical site has its own story behind that help tourists have a deeper understanding of the country or city they are visiting. From Asakusa Sensoji Temple in Tokyo to Nagasaki Atomic Bomb Museum, all must-visit historical sites are included in Japan Shore Excursions' schedules.
Enjoy Japanese Cuisine
Such a waste if you just spend time touring without join in the bustling streets to grab any local food. Japan is home to worldwide famous cuisine that any visitors should definitely try once. Visitors can have a taste of fresh sushi served right at famous fishery markets, various types of local food during festivals or mouthwatering dishes in high-quality restaurants.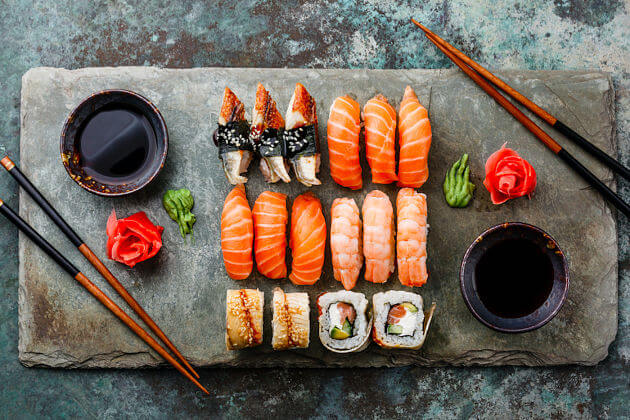 8 Basic Tips For Etiquette On Cruise Ships
Etiquette onboard is undoubtedly important for both experienced cruisers and first-time cruisers. There may be other interesting rules that experienced cruisers would be surprised to find out. For first-timers, these tips are extremely essential to prepare before the embarkation day. Especially when the country that we are heading to is Japan, which is famous for its significant cultural and manners that are respected worldwide. These tips, conducted by our Japan Shore Excursions' experts, may seem to be simple at first but make sure to practice them once you are on board:
1. Be nice and show respect to the staff and crew
There is no wonder that people should show respect and a positive attitude towards the ones that serve their food, clean their cabin and organize their activities. Being nice to the staff and crew will only bring you benefits as they are working hard for your holidays and can even provide extras if they are treated well. Extra-special service can always brighten up your day somehow.
2. Be punctual
Show up on time so as to show respect to others and not to make them wait for you. Coming early can spare you time to prepare the necessaries. This is extremely important when you go on a tour, once you go ashore, you need to make sure you will be back on the ship before it sails.
3. Wait patiently in lines
Long queues can often be seen most in rush hour at the buffet. However, under any cases, you should not complain or cut in line but wait patiently as making a fuss will eventually ruin the holiday vibe. Waiting can be annoying sometimes but while waiting, take this an opportunity to make friends with the crew or the fellow passengers.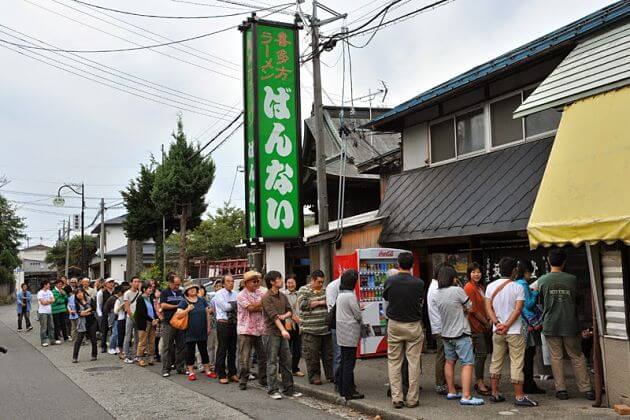 4. Pay attention to the dress codes
The cruise dress code depends on specific places and times. On deck during the day, you can wear whatever you like, for example, typical summer wearings such as shorts and T-shirts. But dinners in the dining room often require no shorts and a formal night involves cocktail dresses or dress trousers and tops for the ladies, and suits or jackets for the gentleman. Following the cruise dress code shows a lot about one's etiquette.
5. Aware of health and safety on board
On a cruise ship, you're joining in all activities with your fellow passengers, so you'll need to look after your health as well as others' by using hand sanitizers or washing your hands regularly. You also need to be careful while moving around the ship so as to not hurt yourself or bump into others.
6. Keep an eye on your kids
Kids need to be kept under control by their parents, especially when they are on board. Everyone else is enjoying their holiday too and no one wants to be disrupted and annoyed by noisy children. Especially, keep them away from the adults-only areas as they set rules for a reason.
7. Be aware of the noise
Since it is your holiday, of course, you can party around but try to keep it in the bar areas. Pay attention to the noise especially when you are passing through the passageways so as not to wake people who may be sleeping up.
8. Taking a bath in Japanese style
If you get a chance to experience a traditional Japanese bath, you will need to shower thoroughly before getting in. While swimsuits are not worn in traditional baths, they can be allowed in some certain modern baths.