General Information
Tour Code:
Duration: 8 hours
Start/ End: Kobe or Osaka port/ Kobe or Osaka port
Highlights: Todaiji Temple, Nara Deer Park, Kehayaza Sumo Wrestler Program
Tour Customizable: Absolutely! (Tell us your specific requirements in the inquiry form)
Tour Category: Osaka shore excursions, Kobe Shore Excursions
Full Itinerary
Upon docking at the port, meet your guide and driver and transferred to the first highlight of your excursion, this is Todaiji temple. Todai-Ji is one of the most essential temples not only in Nara but also in the entire Buddhism in Japan. Todai-Ji temple, great Eastern temple, is home to the biggest bronze Buddha in the world, and it also serves as the center of the entire school of Buddhism, which is known as Kegon. The main hall of Todai-Ji, the Daibutsuden (Big Buddha Hall), was recently held the record as the largest wooden building in the world, even though the construction in 1692 is only two-thirds of the original size of the hall in this temple.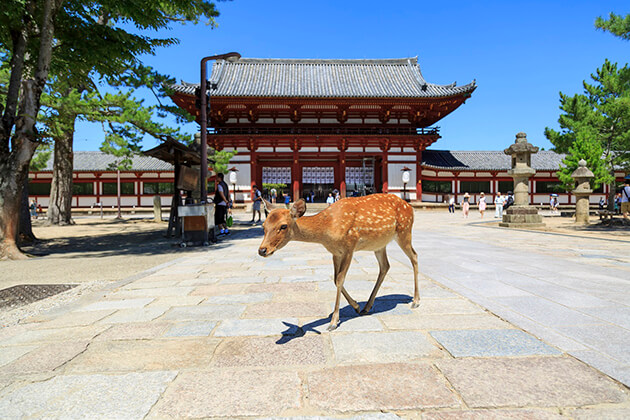 Your shore excursion continues to Nara Deer Park, a messenger of the gods. The park with over 1000 deer becoming a symbol of Nara and they have been designated as a natural treasure. Nara Deer Park is the large park in the center of Nara, it's established in 1880, and is the location of many main attractions in Nara consisting of Todai-Ji, Kasuga Shrine, Kofukuji, and the national museum of Nara.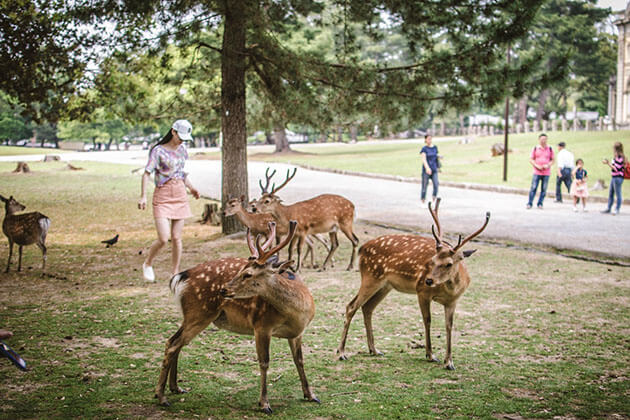 Last but not least, your shore excursion will complete with an entertaining Sumo experience at Kehaya-za. Katsuragi is said to be the birthplace of Sumo dating back 2,000 years ago when a local named Taima no Kehaya boasted his strength and called for challengers. The Emperor Suinin ordered a match with another strong man, and Taima no Kehaya was killed by a powerful kick, and since then Sumo, thankfully no longer fatal, was born.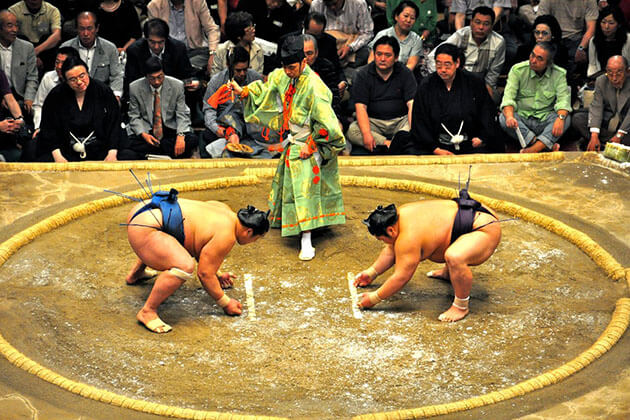 At Sumokan (Kehaya-za), there stands no sumo wrestlers' performance, but you are able to enjoy getting in a ring in Sumo Costume and enjoy experience Sumo-wrestling. Promise lots of fun!
Trip ends when the driver transfer you back to the port for the next departure