General Information
Tour Code:
Duration: 6 hours
Start/End: Kobe or Osaka port/ Kobe or Osaka port
Highlights: Todaiji Temple (Daibutsuden), Nara Deer Park, Osaka Castle
Tour Customizable: Absolutely! (Tell us your specific needs in the inquiry form)
Full Itinerary
Our guide and driver will meet you at the port and transfer you to Nara city. We will start our journey by discovering Todaiji Temple – an iconic landmark of Nara and one of the most famous and considerable temples in Japan. To approach the temple, we can go through Nandaimon Gate seen over by two fierce statues regarded as the national treasures. We will admire Daibutsuden – the great Buddha Hall of the temple. It is also the world's largest wooden building and the biggest bronze statue of the Buddha Vairocana.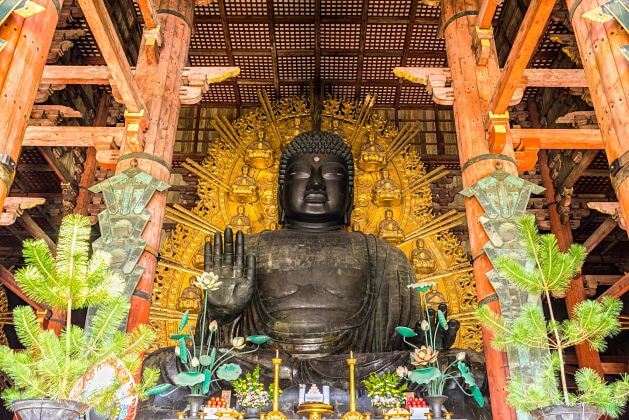 After that, we will stroll along Nara Deer Park – a home to hundreds of freely roaming deer. Deer are friendly and tamed, considered as the icon of Nara city. You will be refused when touching them for the first time, but don't let down and continue. You can also buy some crackers to feed adorable deer and they definitely make you amazed by bowing for their fed desire.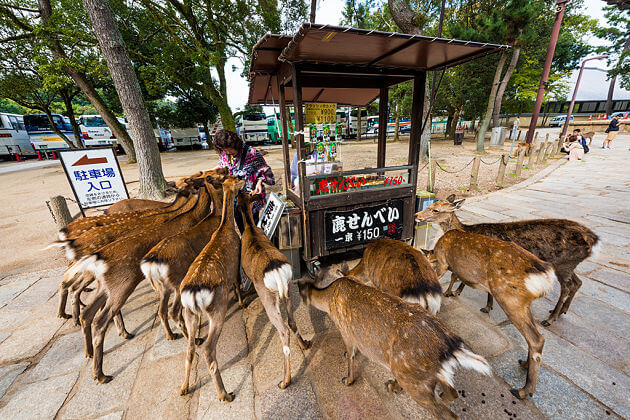 The last destination is Osaka Castle which is one of the most well-known landmarks of Japan. Once as the biggest castle at the moment it was completed, this five-story castle is renovated in several times until 1997, becoming one of the most spectacular creations in the land of cherry blossoms. The castle's tower is covered by citadels, amazing gates as well as steady stone walls and moats.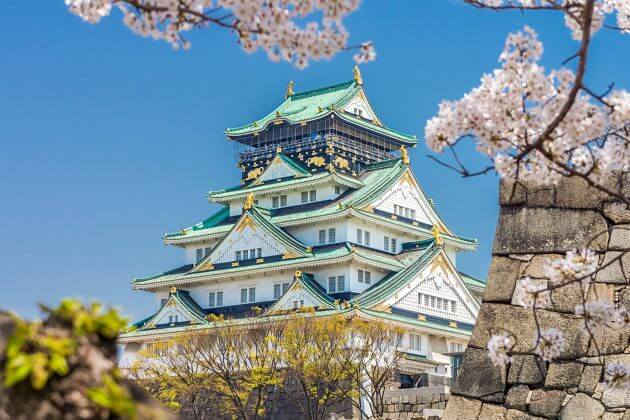 Next, head to Nishinomaru Garden inside the castle is a wonderful place to enjoy cherry blossoms in the spring. Also, a not-to-be-missed experience is to visit a traditional teahouse and breathe the fresh air around Osaka Castle Park. The driver will transfer back to the port and our trip finishes.