General Information
Tour Code:
Duration: 4.5 hours
Start/End: Amami Oshima port/ Amami Oshima port
Highlights: Amami Park, Tanaka Isson Memorial Museum of Art, Cape Ayamaru
Tour Customizable: Absolutely! (Tell us your specific requirements in the inquiry form)
Full Itinerary
Upon arrival at the port, your shore excursion starts when your guide and driver picked you up and transfer to the most attractive destination in Amami Oshima port – Amami Park. Under its huge, shell-like, silver dome is a multifaceted facility teem with audiovisual displays and exhibits of the region's folk arts and lifestyle. Especially, an audiovisual entitled "Jewel of the Subtropics-the Story of Amami's Seas & Forests" will introduce you to the distinct flora and fauna of the region. On the second floor is a restaurant where you can enjoy delicious Amami's local dish "keihan" chicken rice. There's also a garden where you can wander around and see recreations of Amami's vegetation.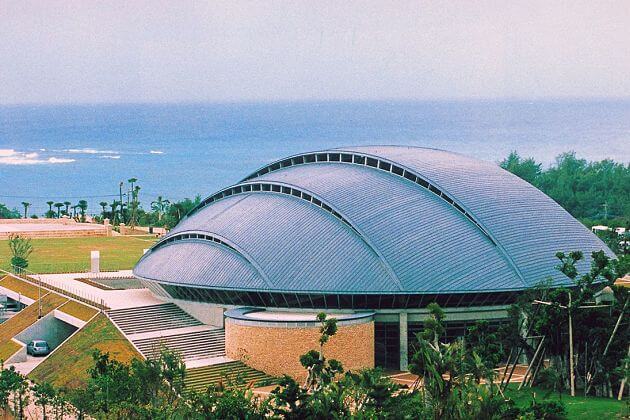 Nearby is the Tanaka Isson Memorial Museum of Art – a dedication to the Japanese artist who translated Amami's unique beauty into 600 works of art. Take a step in this amazing art world and you will be surrounded by a mixture of permanent and temporary exhibitions from Isson himself and other artists. The museum spares one hall to each period of the painter's life, showcasing art he produced when living in that particular region. There is an additional hall where you can appreciate "Special Exhibition" – a collection of selected pieces of the artist's work. Another hall exhibiting works of other artists can also be found.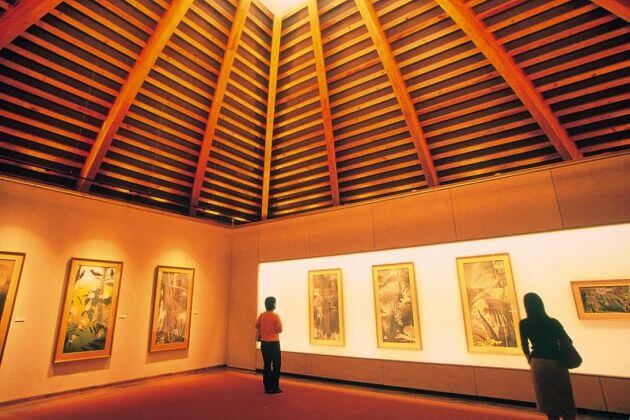 After that, really soak in the natural beauty of Amami Oshima with a visit to Cape Ayamaru located on the northeastern tip of the island. Here you are granted the breathtaking views stretch out to the Pacific Ocean, and in just one sweep, you can see the emerald green sea and the coral reefs from the gentle slopes of the hills above. Your trip finishes when the driver drops you off the port for next shore trips.